Office greenery has evolved from a token plant in the corner to becoming an integral and creative part of a functioning architectural space. Plant troughs are a unique product that not only look great but can be a simple yet inexpensive design solution with the power to transform an interior.
Options for the placement of plant troughs are virtually unlimited – they can be used in rows to line a wall as an inexpensive alternative to a greenwall; they can hang from the ceiling to create a hanging garden, they can be strategically wall-mounted to create interest or distract the eye from less desirable areas of a room. They can be floor standing or sit on stands to break up spaces, or they could be cleverly mounted on a balcony as the below example shows.
Here's some of the ways we've used troughs to their best advantage: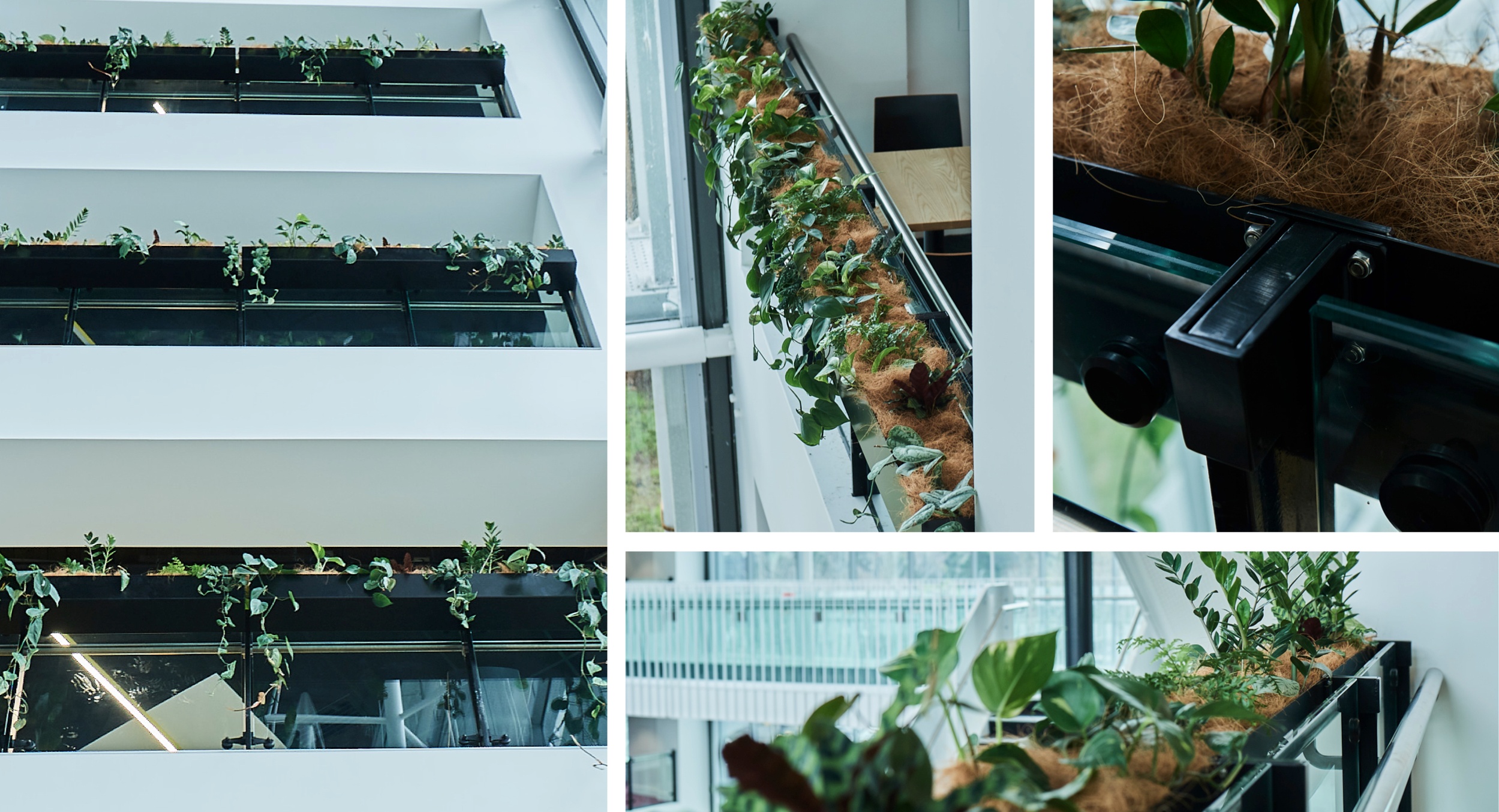 The impressive entrance to the new Vodafone building is a six-story high atrium with floor to ceiling glass with internal glass balustrades on each level, where we've suspended full length plant troughs.
The design team set to work engineering custom brackets to hang securely from the balcony uprights. By designing and engineering the custom fixtures in-house, meant we could create a solution that we were fully confident was both safe yet aesthetically pleasing.
View more images on this project here.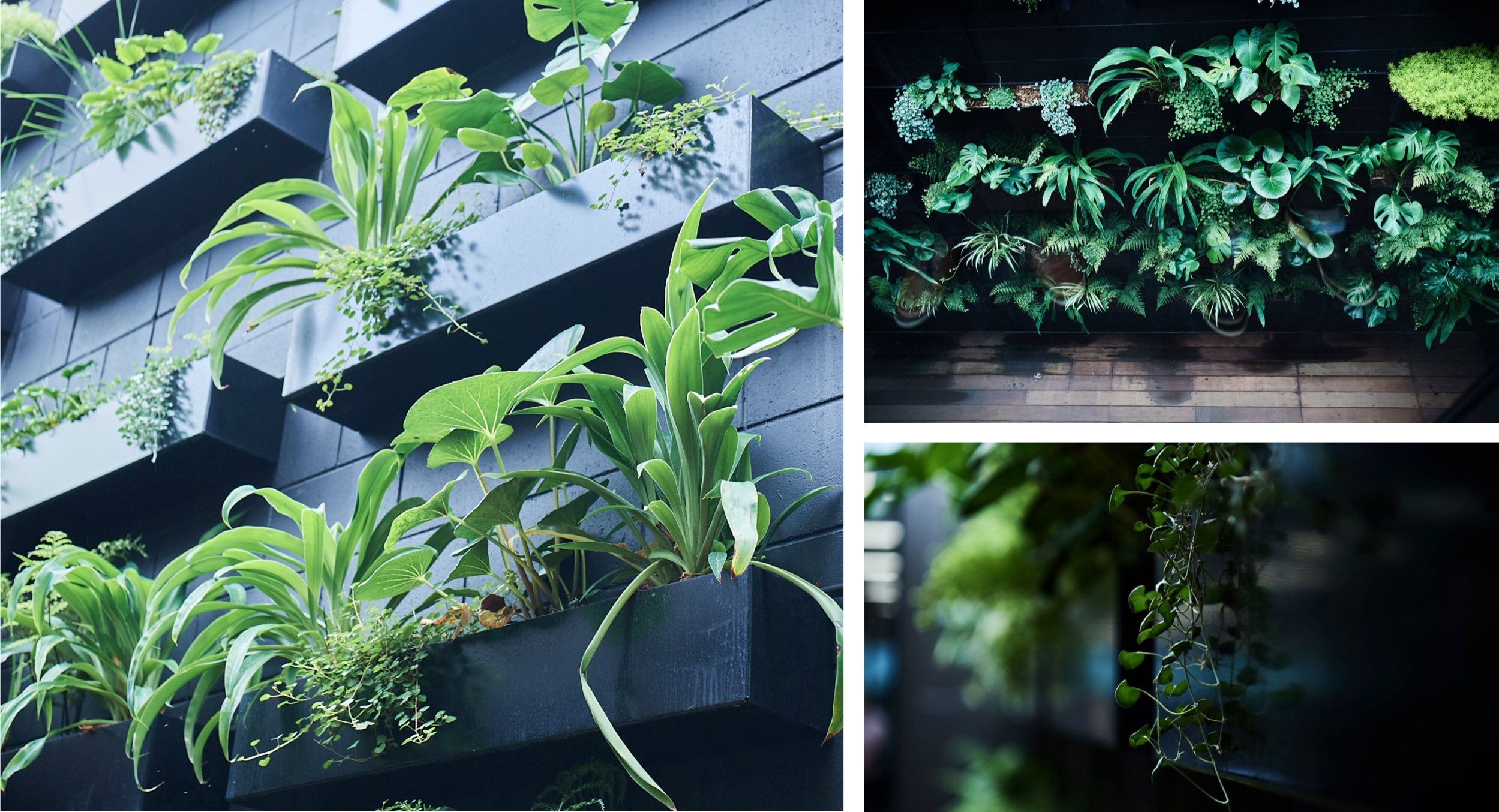 Here the stunning solution to a tight space and restriced budget was a vertical trough garden – more on this project here.
Wall mounted plants troughs were used at HeadQuarters to add interest and enhance the rustic, rambling setting.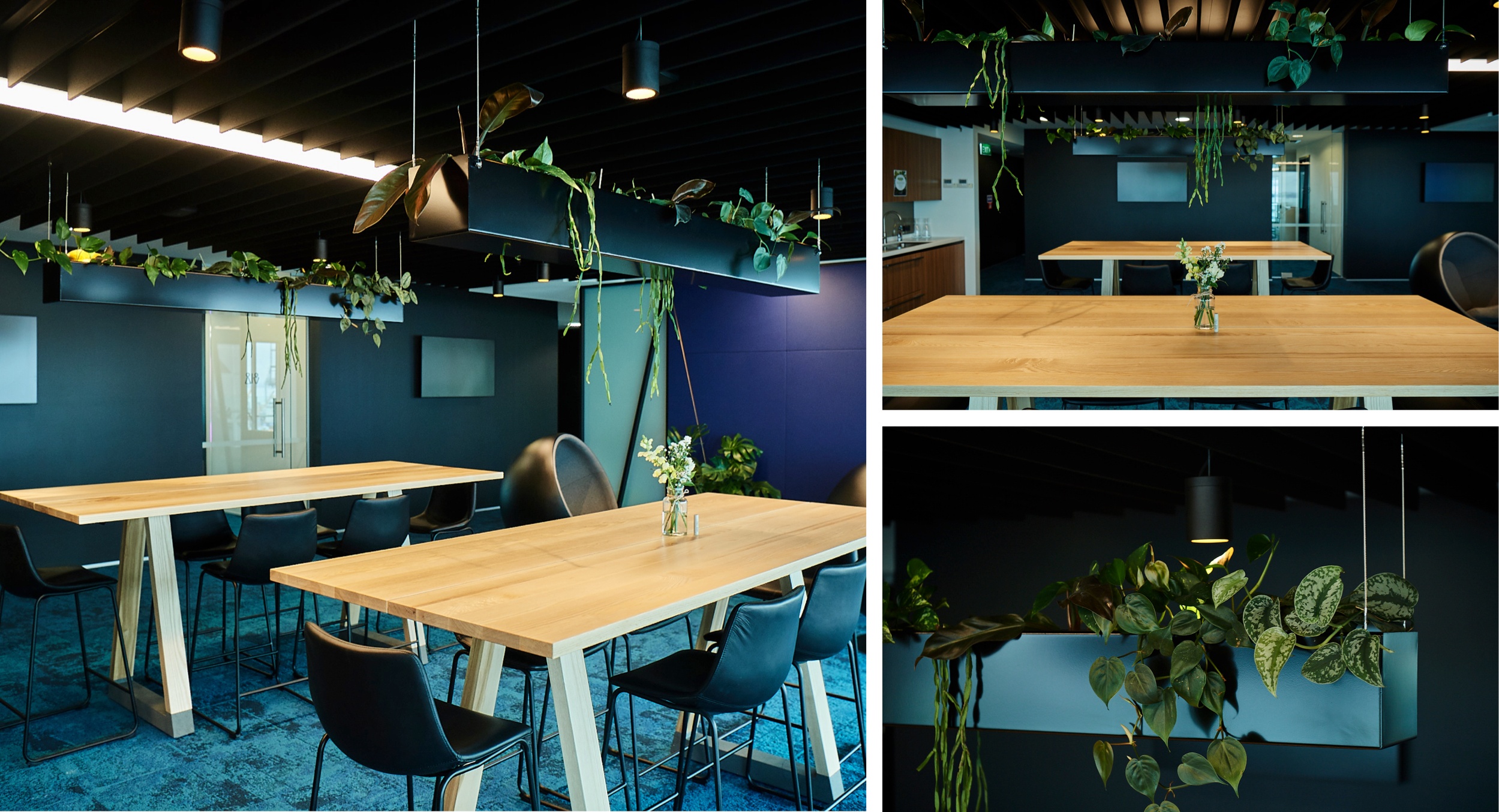 Hanging plant troughs at Generator's Cooper & Co create a bold statement.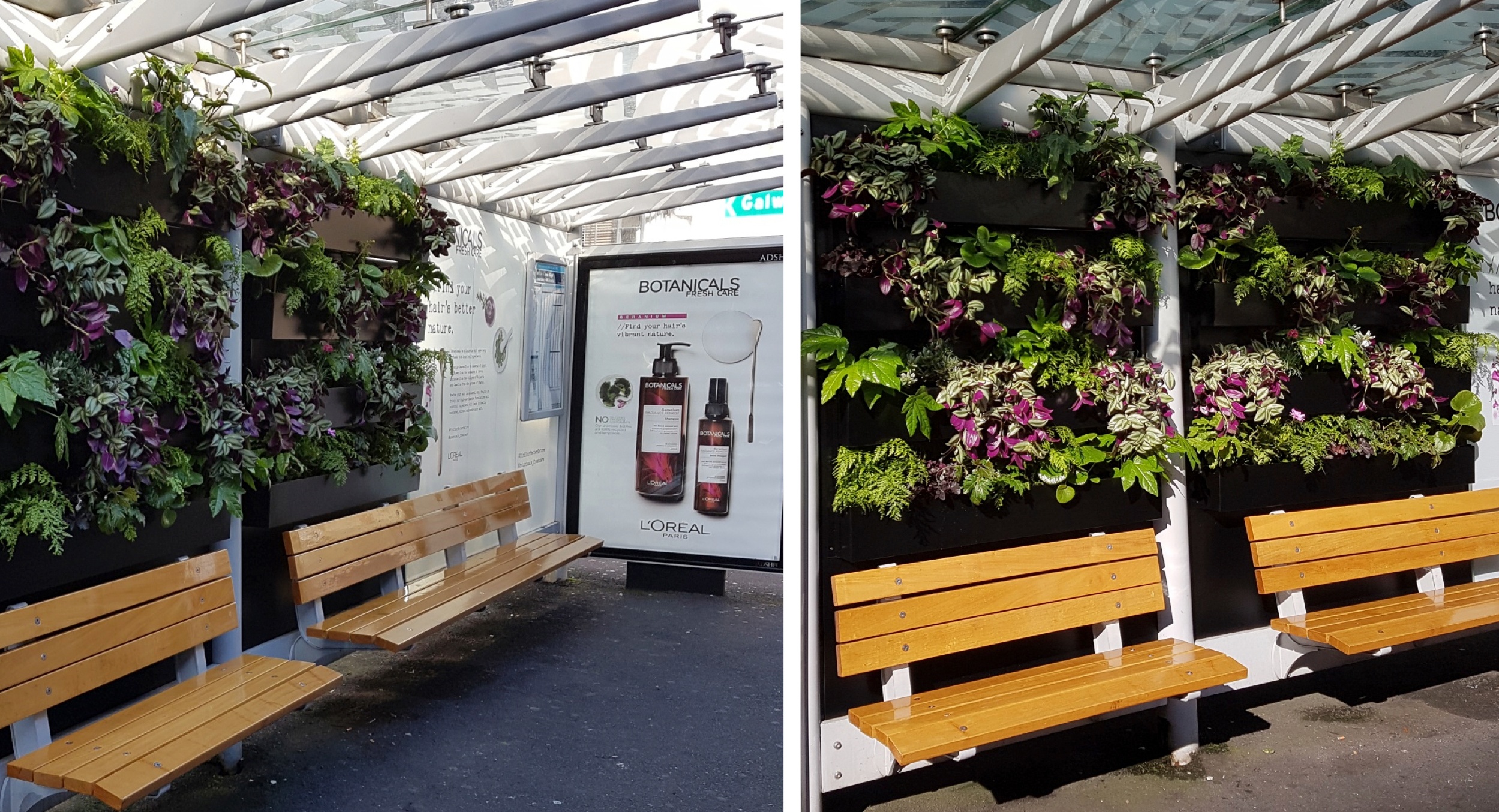 Rows of plant troughs are used in this clever advertisement for Loreal Botanicals.
Contact us for more information about how plant troughs can work for you in your upcoming projects.