The Greenwall Reinvented
34 Sale St | Victoria Park
This unique building required an equally individual greenwall, adapted to fit into an outstanding feature of the 24 Sale St building: a light-shaft which lets natural light into the third and fourth floors of the building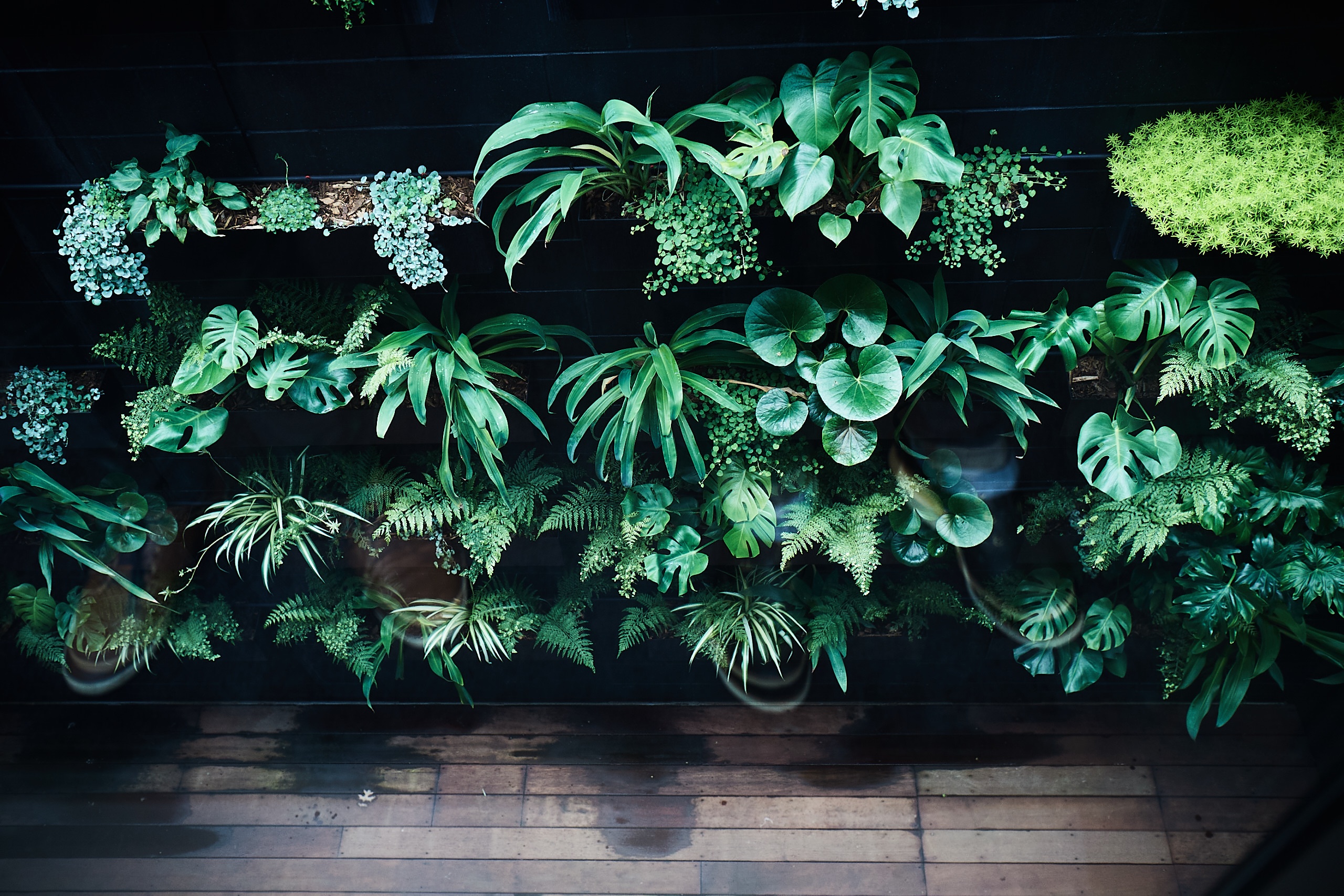 This low-light location, combined with a restricted budget meant we needed to get creative and devise a cost-effective but impressive greenwall. The solution - a cascading vertical trough garden with an integrated irrigation system that creates a stunning oasis buried in the heart of the building.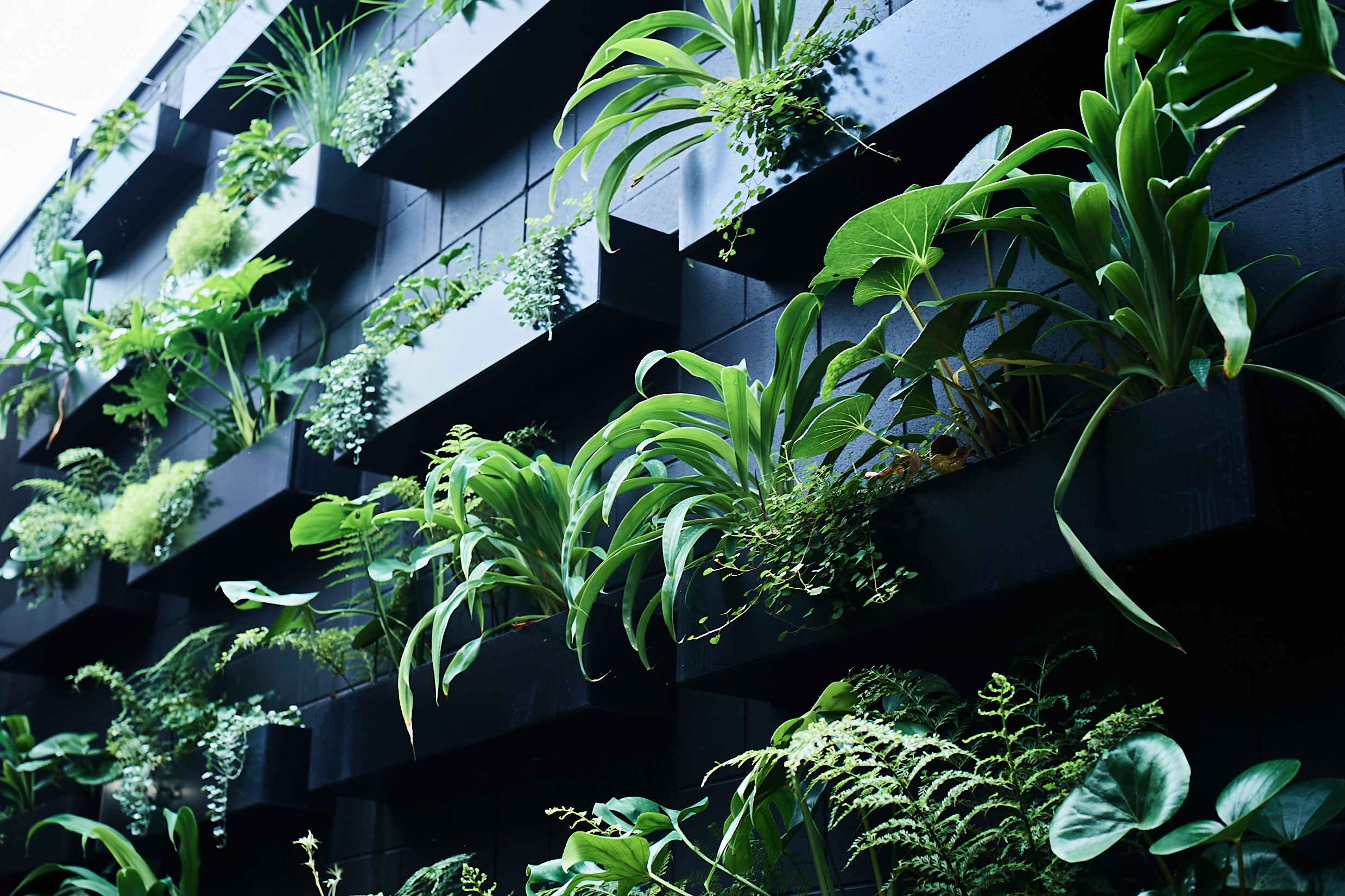 Expert placement of plants was required to ensure that the lower varieties could cope with the low lighting and the higher light-exposed varieties were fit for purpose.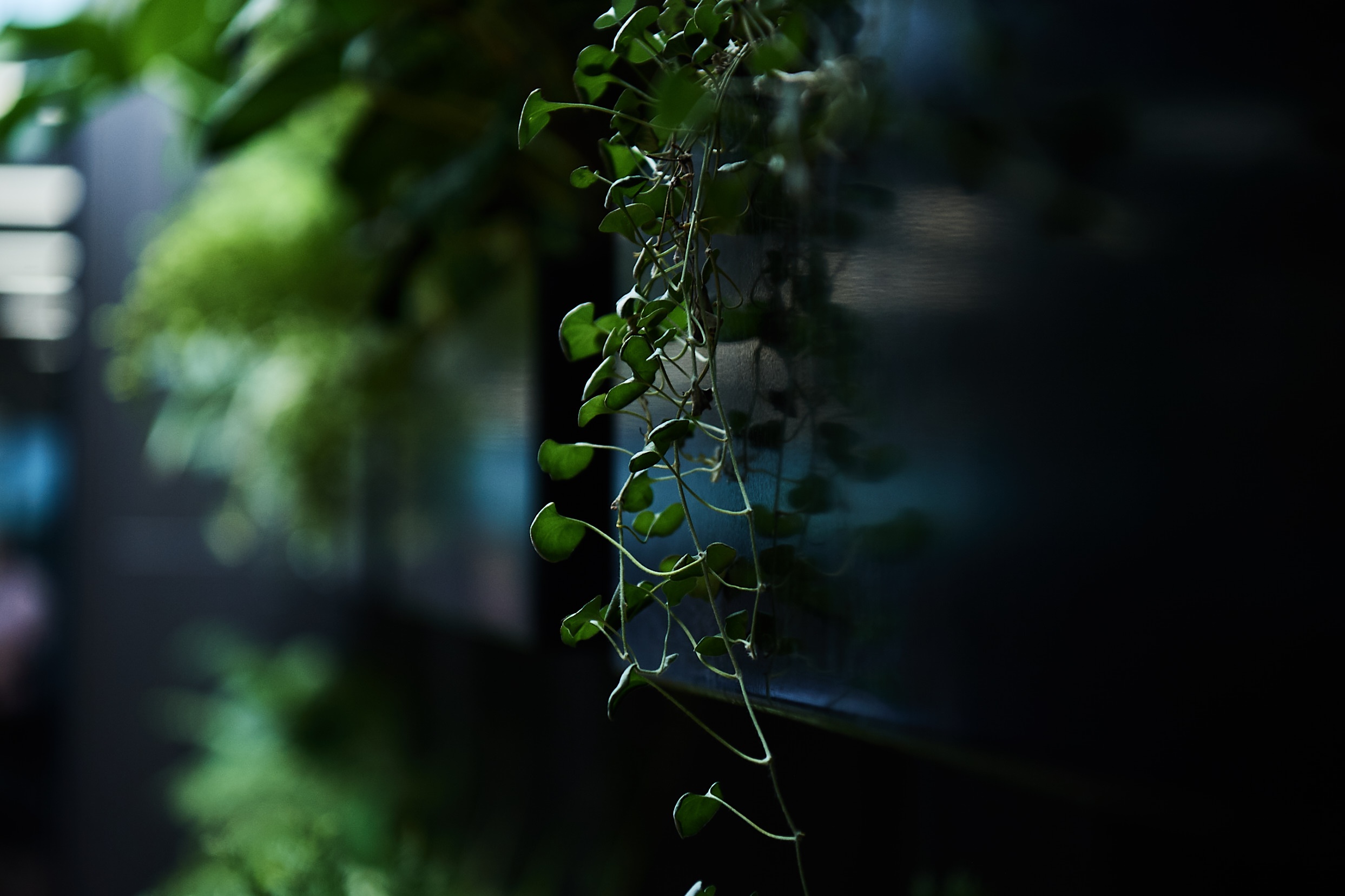 With internal views from the office spaces directly into the vertical garden shaft, the greenwall has been transformational – a healthy lush garden, enjoyed by many and using little more than 10m2 of ground-space in the centre of Auckland city.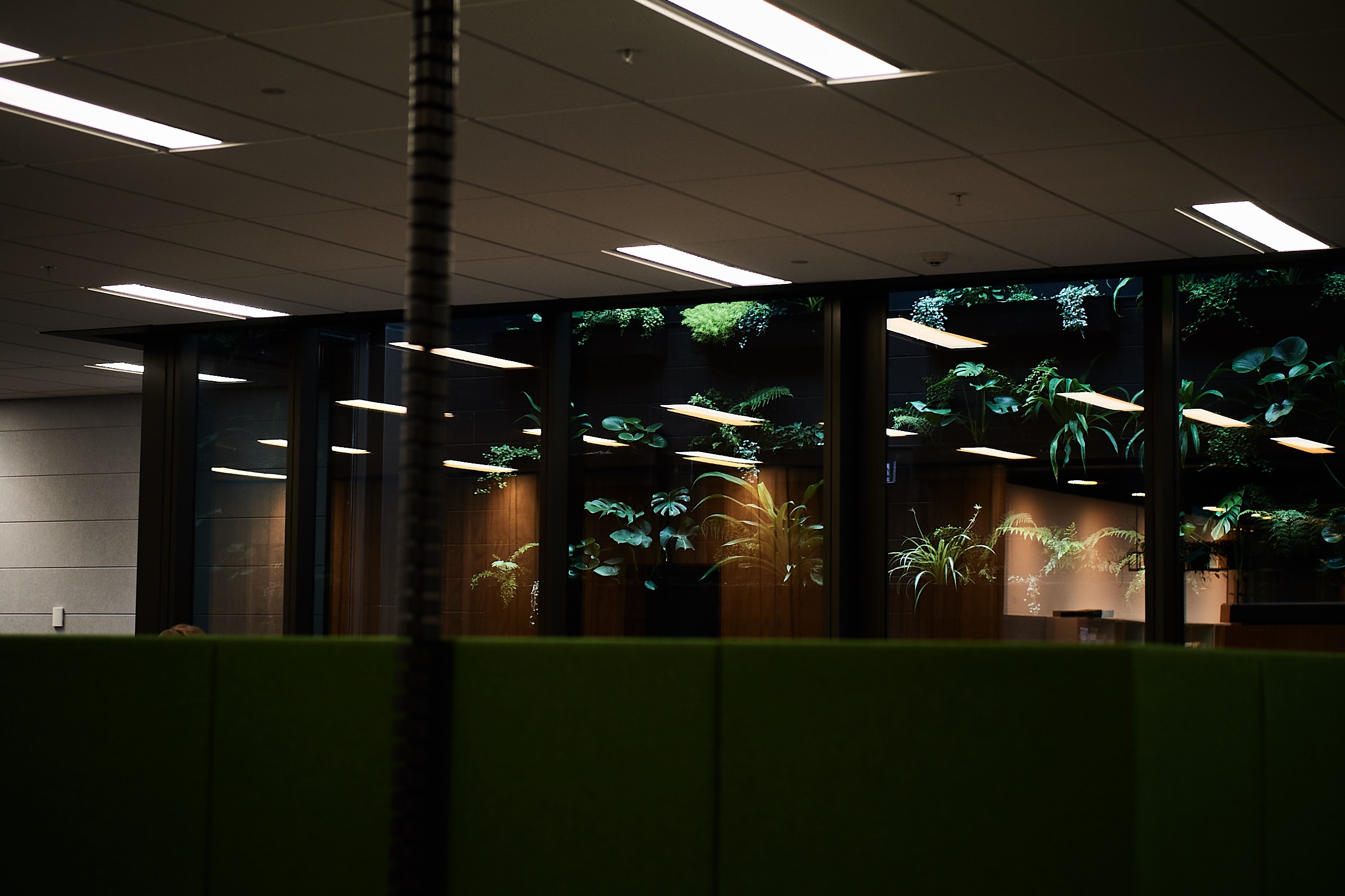 A cascading vertical trough garden that creates a stunning oasis buried in the heart of the building…