Gone are the days where a few plants in glazed ceramic pots in the foyer provide the finishing touch to a new building. For architects, it's now standard practice to incorporate plants into the design, right from conception. Plants are being used as a living element that is portable, growing, and ever-changing. They provide function and form while looking beautiful. They can change the ambiance and feel of a space, adjust acoustics and improve the energy efficiency of buildings.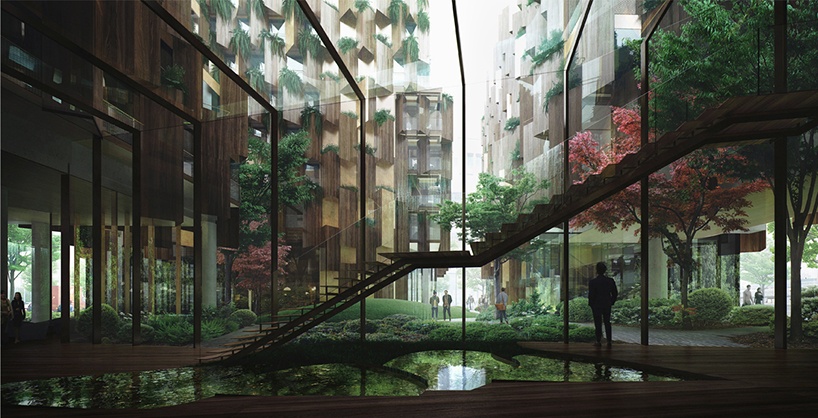 Image credit: https://www.designboom.com/architecture/kengo-kuma-1hotel-paris-eco-luxury-hotel-06-22-2017/
But what of the future of plants in architecture? More than 50% of the global population now live in towns and cities and it is predicted that by the middle of this century 70% of the world's population will do so[1]. Our understanding of the health and wellbeing of city dwellers has driven increasing research into the healing, social, and therapeutic benefits that plants impart to human life. There is a growing body of literature showing just how vital it is for us to have regular contact with trees, plants and water, well beyond providing oxygen and food.[2]
Plants and people have an intimate connection that revolves around sustainable, environmental and social-psychological parameters. Some benefits of the human-plant relationship include replenishing oxygen supply, cooling buildings, filtering dust, buffering noise, improving property value, providing a sense of community, fostering a sense of well-being and providing an aesthetically pleasing environment.
With modern urbanisation, architects have the challenge of designing bio-buildings that are less structure and façade, more living entities, capable of being ecologically autonomous, horticulturally productive, and both pleasing to the eye and relevant to our day-to-day lifestyles.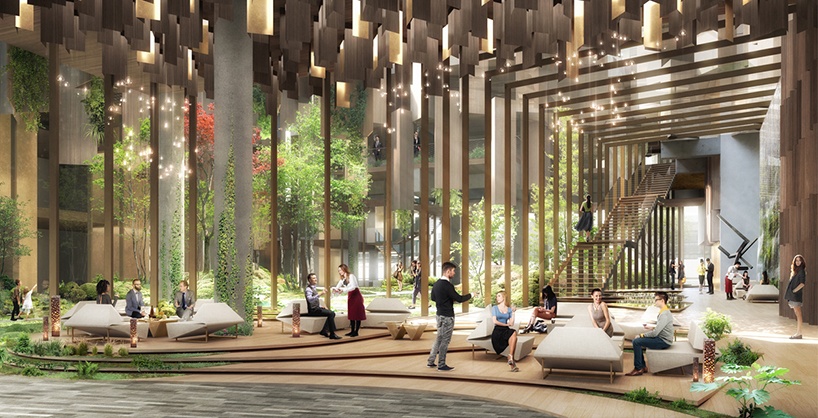 Image credit: https://www.designboom.com/architecture/kengo-kuma-1hotel-paris-eco-luxury-hotel-06-22-2017/
Architects and urban designers are now considering not just the aesthetics of plants in a space, but the whole interaction between the environment and people – the need for humans to coalesce with nature, weaving natural elements into their structures. The importance of this human-nature relationship is driving the future of nature inspired architecture. We'll be seeing plants incorporated into all aspects of design – built into furniture and lighting, plant therapy spaces for office workers, buildings producing crops and plants being used to challenge traditional ways of dealing with water, waste and energy.
Get set – we're heading for a future where architects will make nature's intelligence, beauty and generosity their ally, with new design solutions and architectural forms that merge the co-existence of plants and buildings.
[1] http://www.un.org/en/development/desa/news/population/world-urbanization-prospects-2014.html
[2] https://ellisonchair.tamu.edu/health-and-well-being-benefits-of-plants/
Read next article - NEW Oak + Steel Racks...