Where do you feel most calm & creative, the most productive? Is it sitting outside, close to nature, in your garden, under a tree? Or perhaps at home, in reach of the coffee machine and in more comfortable surroundings?
For most of us, however, it's not in our place of work. But, it really should be as that is where we spend a huge chunk of our time. And so, the trend we see emerging is human-centred elements in design, towards health and well-being, more than just the carbon centric model of sustainable design.
The opportunity therefore exists to create better spaces to work in that will make us feel better using them. Commercial soft seating design has swung in this direction in recent years - towards more residential and organic forms that communicate a familiar homely feeling. And, now plants are finally making their entrance from the house to the office.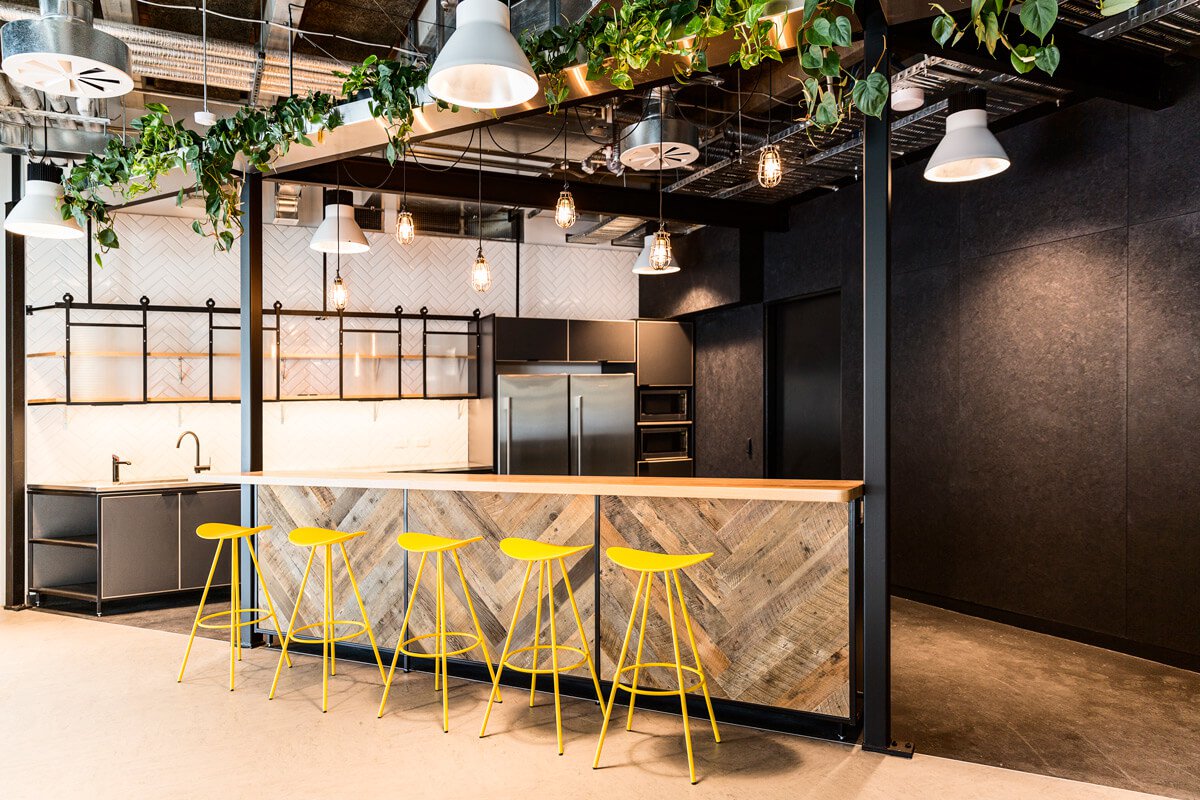 Good things most definitely happen when you bring plants inside to recreate the connection to nature and natural processes, especially with commercial interiors being increasingly stripped back to the industrial elements of steel, concrete and glass. And, the combination of architected spaces, well considered furniture with luscious greenery now creates stunning work environments like never-before.
The recent introduction of our Oak & Steel Racks™ provides yet another framing system which will allow designers to create compositions of greenery, set amongst solid oak, for commercial interiors. The steel round bar is shaped into a unique free-standing rack into which the oak planks are inserted to house rows of fresh plants. This system allows a large number of plants into a small footprint, often for about the same price as a number of big traditional planters, sitting forlornly in the corner of a room.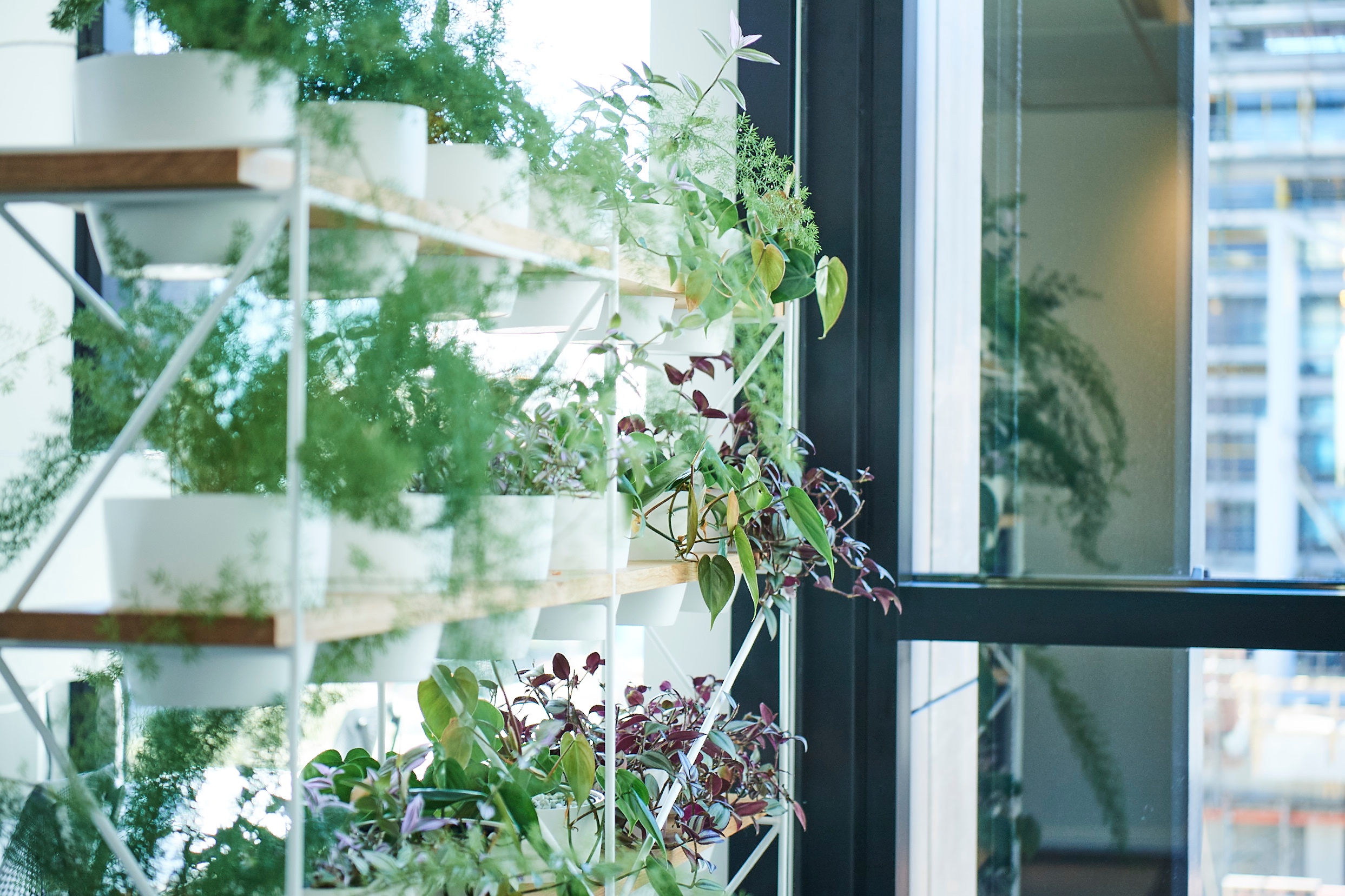 As organic space dividers, backdrops or for a vertical garden effect, the racks are perfect for integrating nature to soften the hard surface interiors. They can provide privacy barriers as well as a calm aesthetic break in the busy-ness of everyday work-life.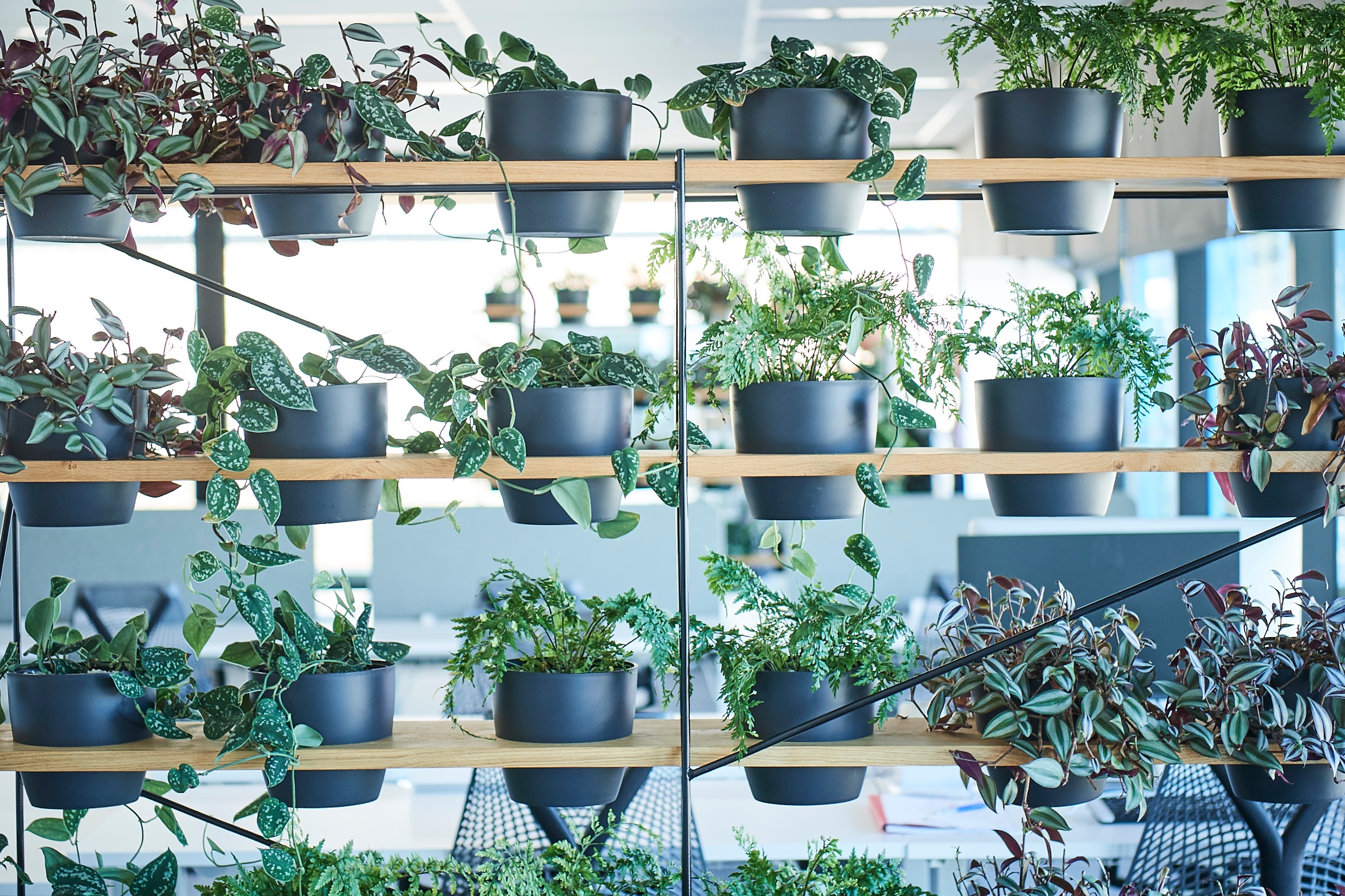 Oak & Steel Racks™ are made from high quality timber with custom stain colours available and the steel can be powder-coated to any colour that enhances your environment.
Case Study: Generator | Grid AKL: Madden St
Designed by Jasmax Architects, Generator's Grid AKL building in Madden Street is New Zealand's first purpose-built co-working space. It is also its largest, and full of interesting and inspirational environments, from small plant-filled crannies to soaring ceilings and sleek lounges. Being involved with the design of the building's fit-out meant that Outside In could design custom greenery into the interior from the outset. The result is masses of plants that soften spaces and provide vibrancy and life. For this project, we customised our Oak & Steel Racks™ throughout as room dividers to give privacy and create a visual break in larger spaces.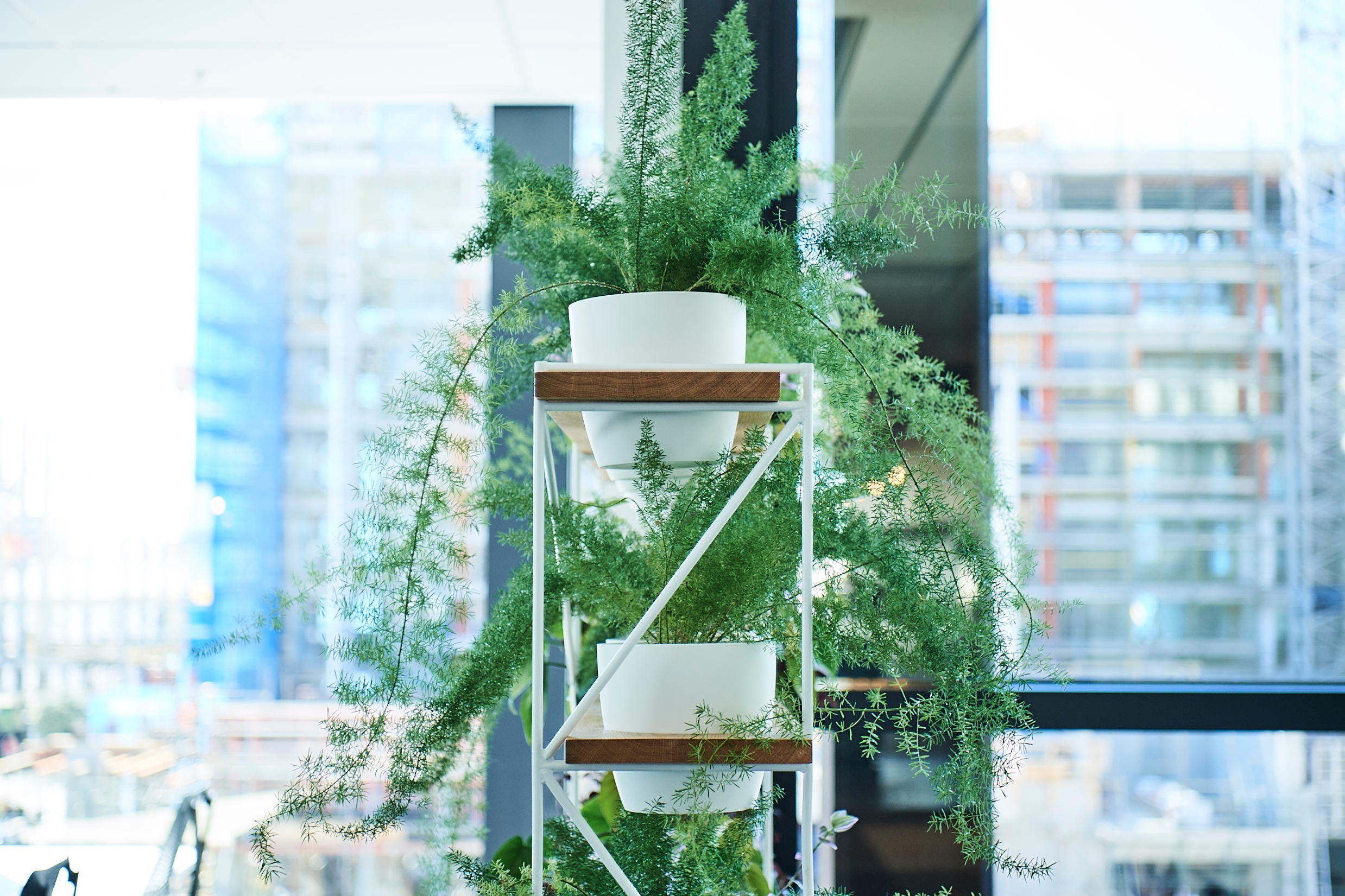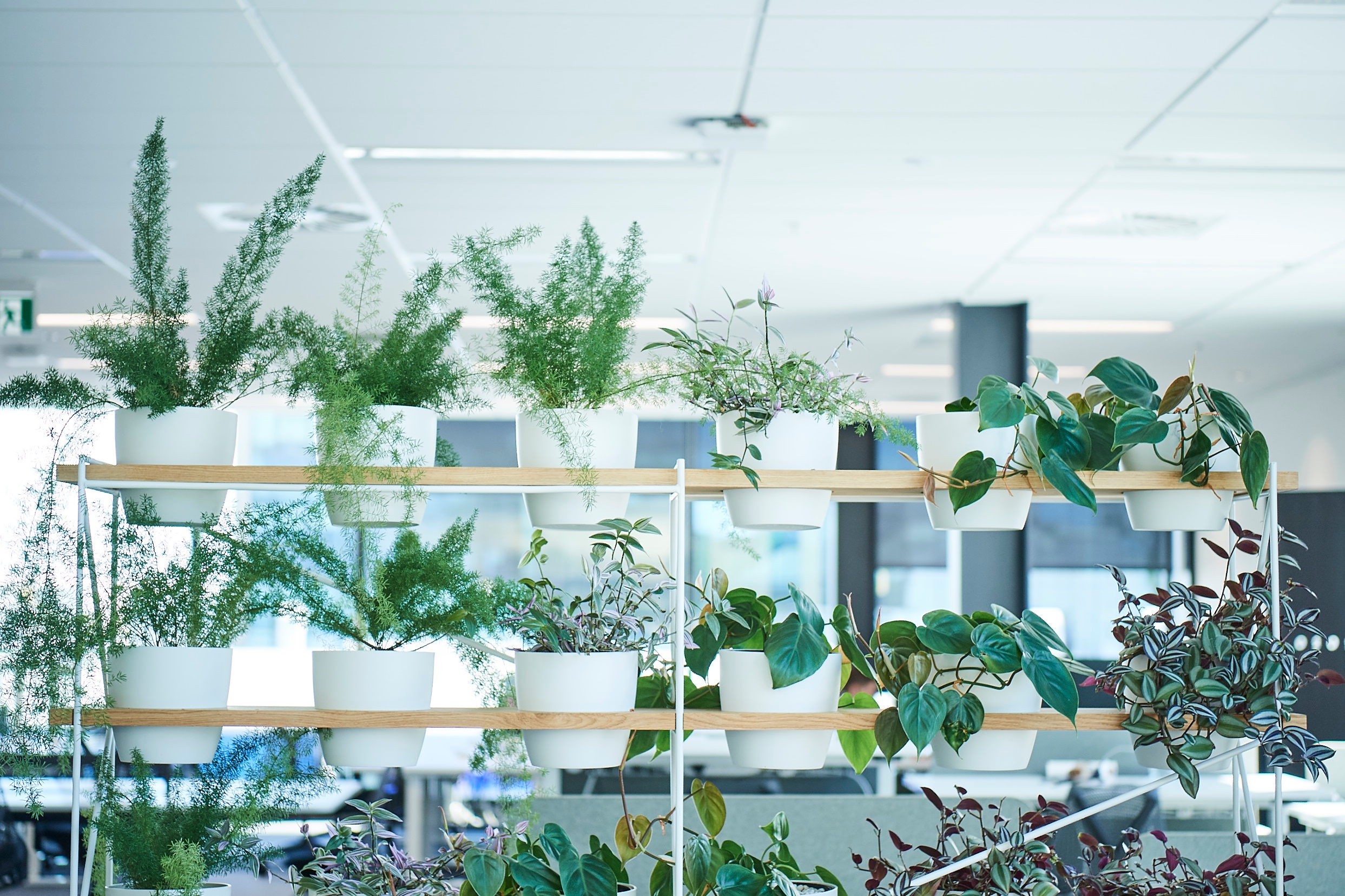 Find out more about specifying these into your next project: contact@outsidein.net.nz
Read the next article on The 'It' Plant...