Attracting foot traffic during both the day and evening, retaining valuable floor space, and refreshing the interior while keeping within the structural boundaries of the building were a few of the constraints to revamp the waterfront restaurant, Oyster + Chop. For the Outside In team, the constraints helped spark their creativity and they designed clever and bold ways to use plants to give the restaurant a fresh and vibrant street appeal.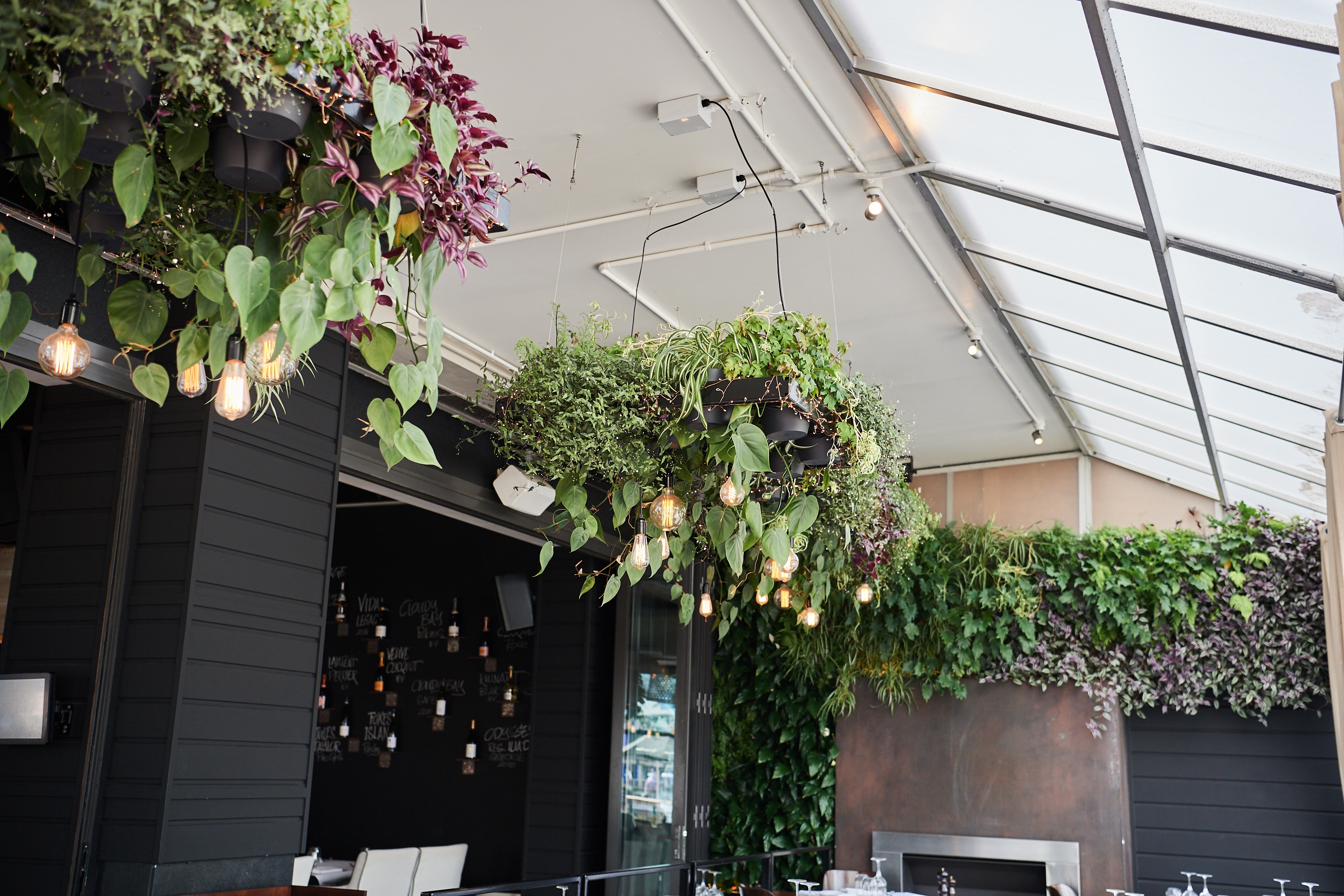 To inject a large number of plants while not occupying floor space, large steel frame structures were custom-designed to hang from the ceiling above the alfresco dining area. Engineered from 8mm thick steel and affixed with stainless steel rigging wire to the ceiling substrate, the frames came in two sizes and were placed to present maximum greenery to the restaurant front. An assortment of lush hanging plants drape down from the steel frames and intertwine with modern Edison-style hanging lights. At night, the lights soft glow highlight the green foliage, creating a unique lighting feature that has greatly increased the curb-appeal of the restaurant.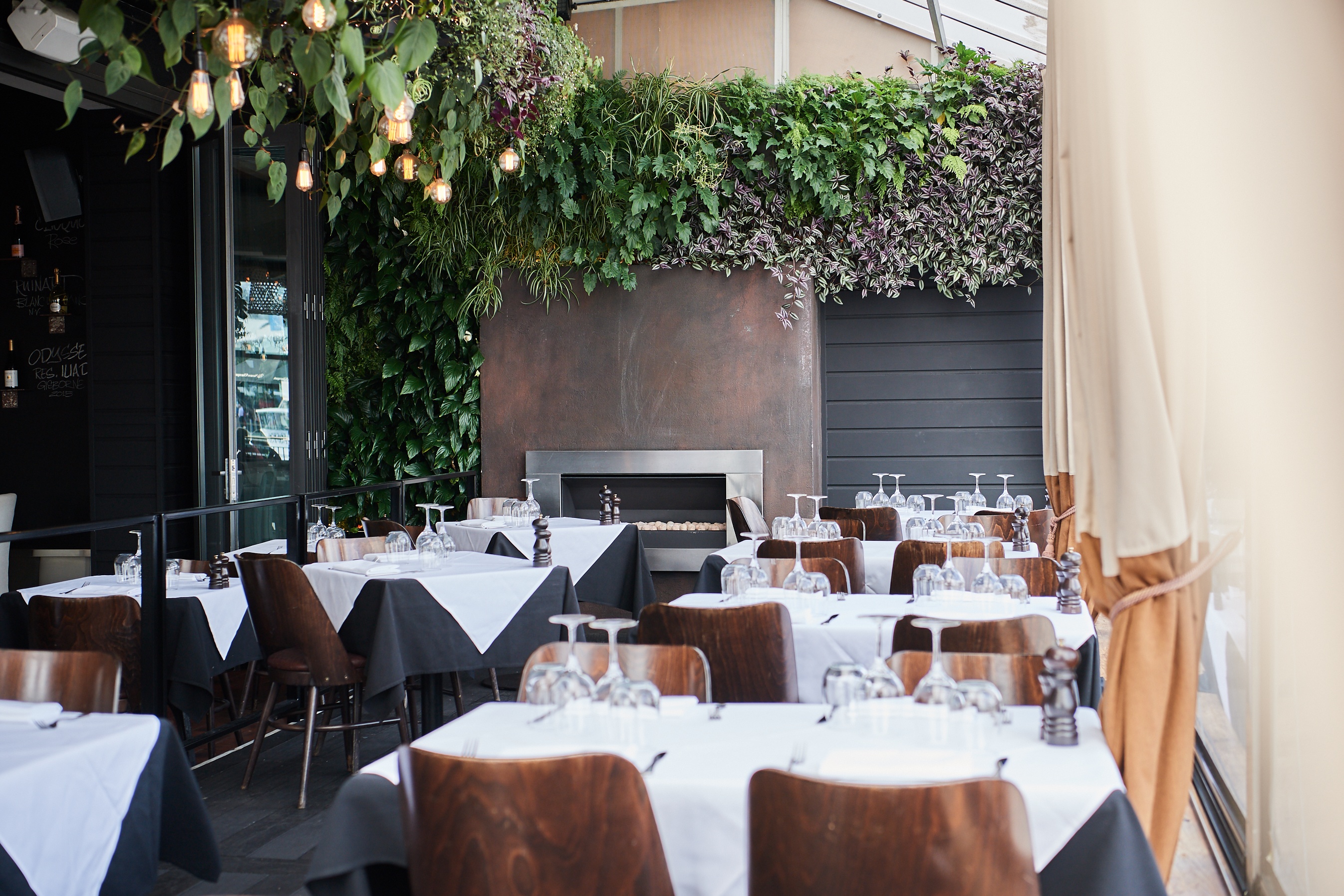 A greenwall in the interior was also used, giving another pop of greenery and providing a beautiful back drop for diners. Without using any floor space or making any expensive structural changes, hundreds of plants have been incorporated into the restaurant, making it an on-trend and desirable place to eat and relax.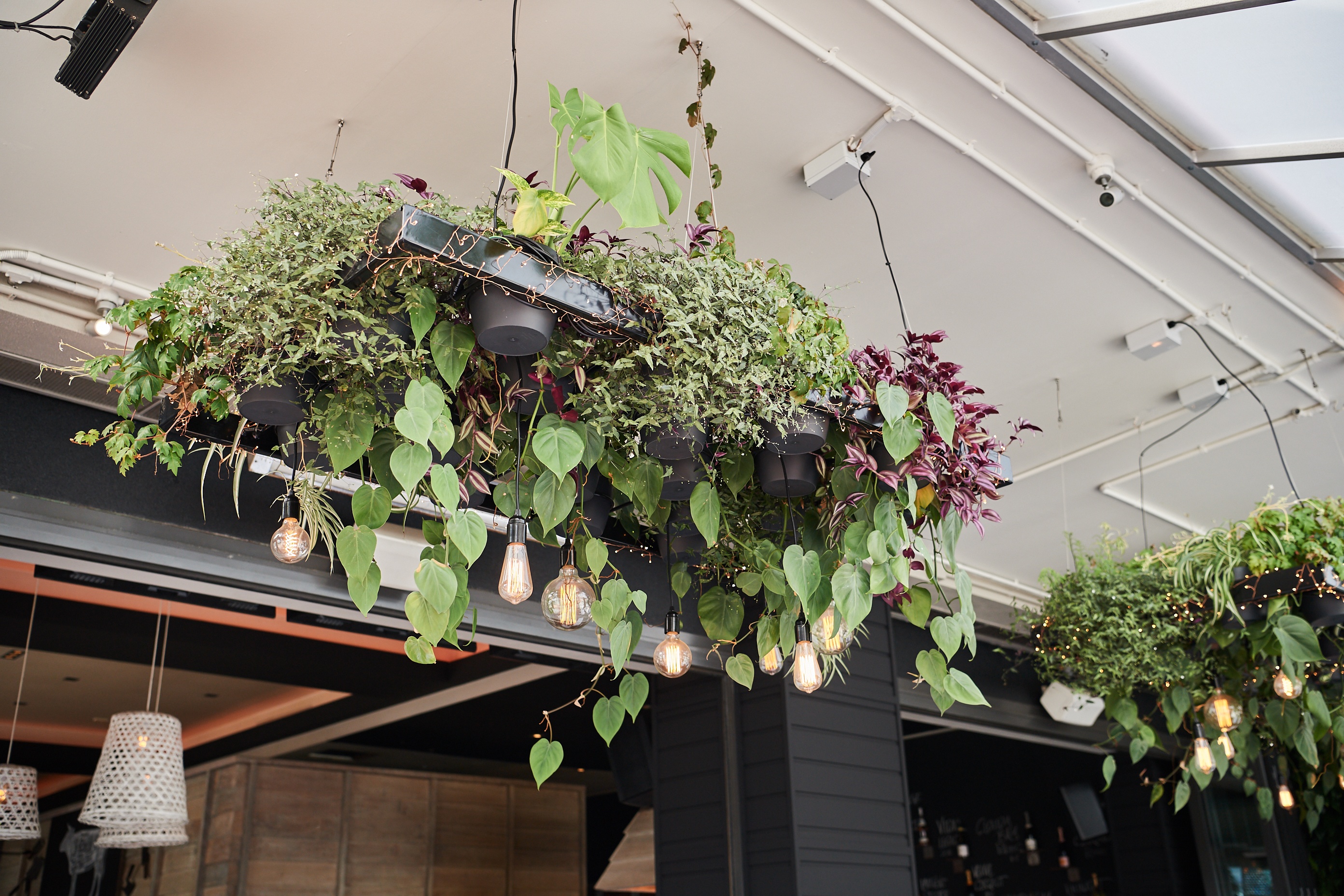 More and more businesses are choosing to use plants to solve design constraints. The more plants are incorporated into the design, the more interesting the outcome. Plants can be integrated into lighting, furniture and facades. They can be used to divide spaces, to create ambience, to soften areas, to absorb noise or to create privacy. The creative use of plants is set to change our future… read more about this in The Future of Plants in Architecture.