When Vodafone made the decision to depart the CBD and establish a single Auckland home on the North Shore they had a vision for the building to be a showcase for workplaces of the future.
The existing Vodafone office in Smales Farm has been completely re-kitted, expanded and upgraded to serve as the anchor for the innovation precinct that comprises over one-third of the existing Smales Farm footprint. A variety of work environments are on offer: open plan, collaboration, libraries and private rooms, dedicated project areas and large communal spaces. The atrium is a bustling meeting-and-greeting space, with an eatery and informal meeting spaces.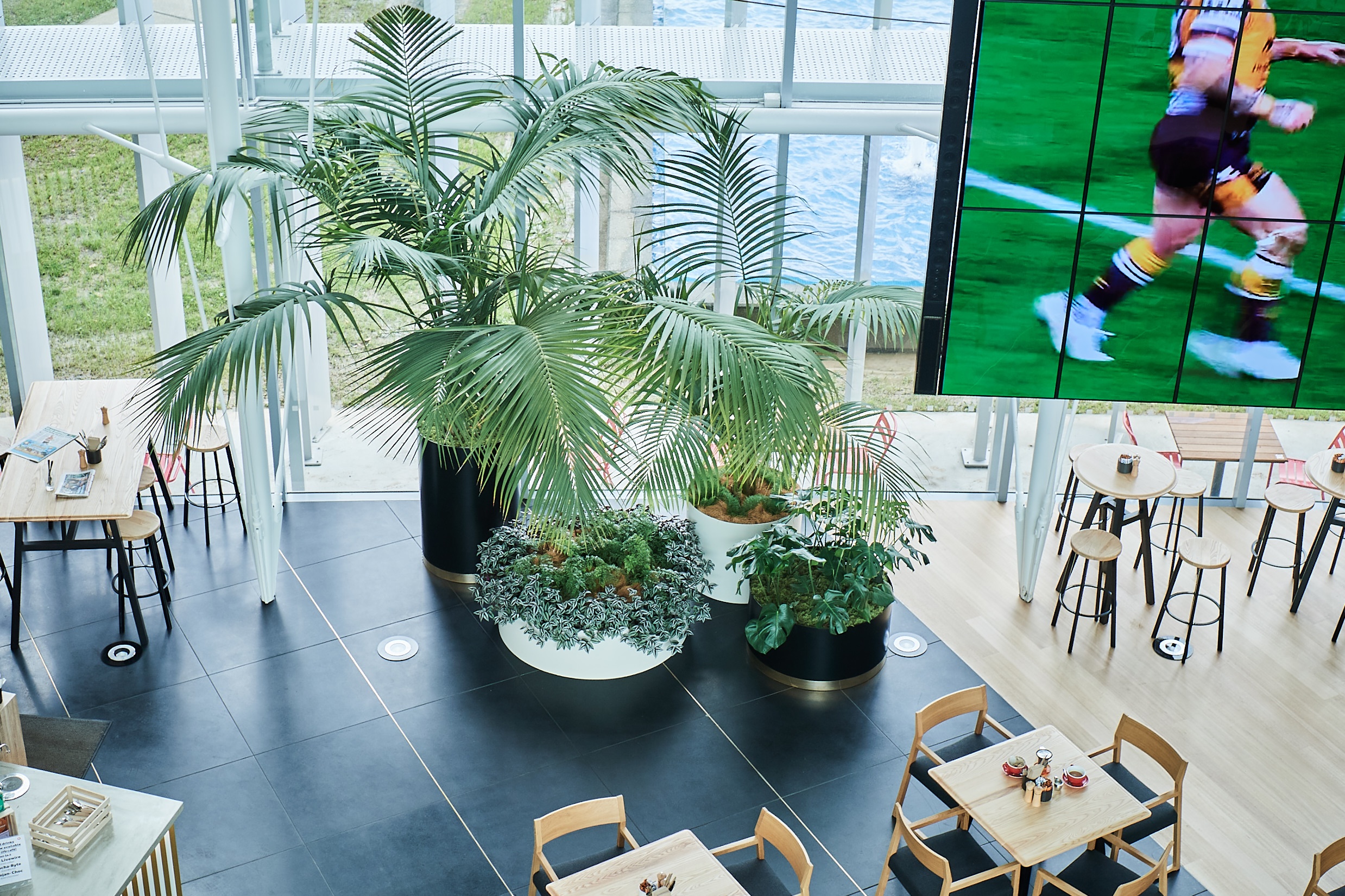 After struggling to find an interior plant design company that could present a creative solution for their atrium, Vodafone engaged Outside In to create a planting scheme to overcome the difficulties the space presented and enhance their innovative vision.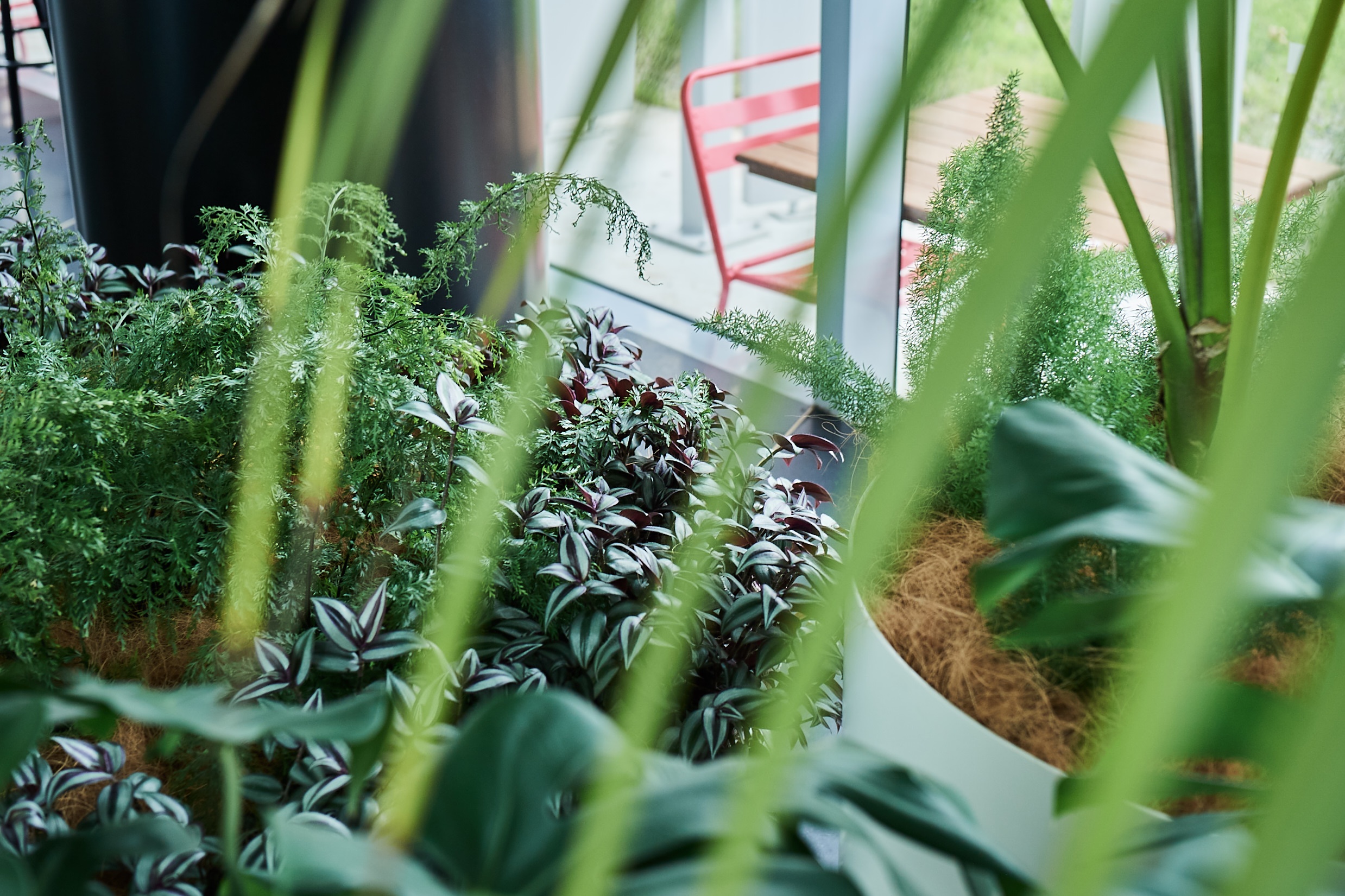 The Vodafone atrium is an impressive six stories high with floor-to-ceiling glass on a North facing aspect. Each story has internal glass balustrades facing the atrium and the design challenge was to securely hang planter troughs full of lush hanging plants from the glass. Rising to the challenge, the design team set to work engineering custom brackets to hang from the balcony uprights. Precise engineering and clever design meant we could design a solution that was both safe and aesthetically pleasing.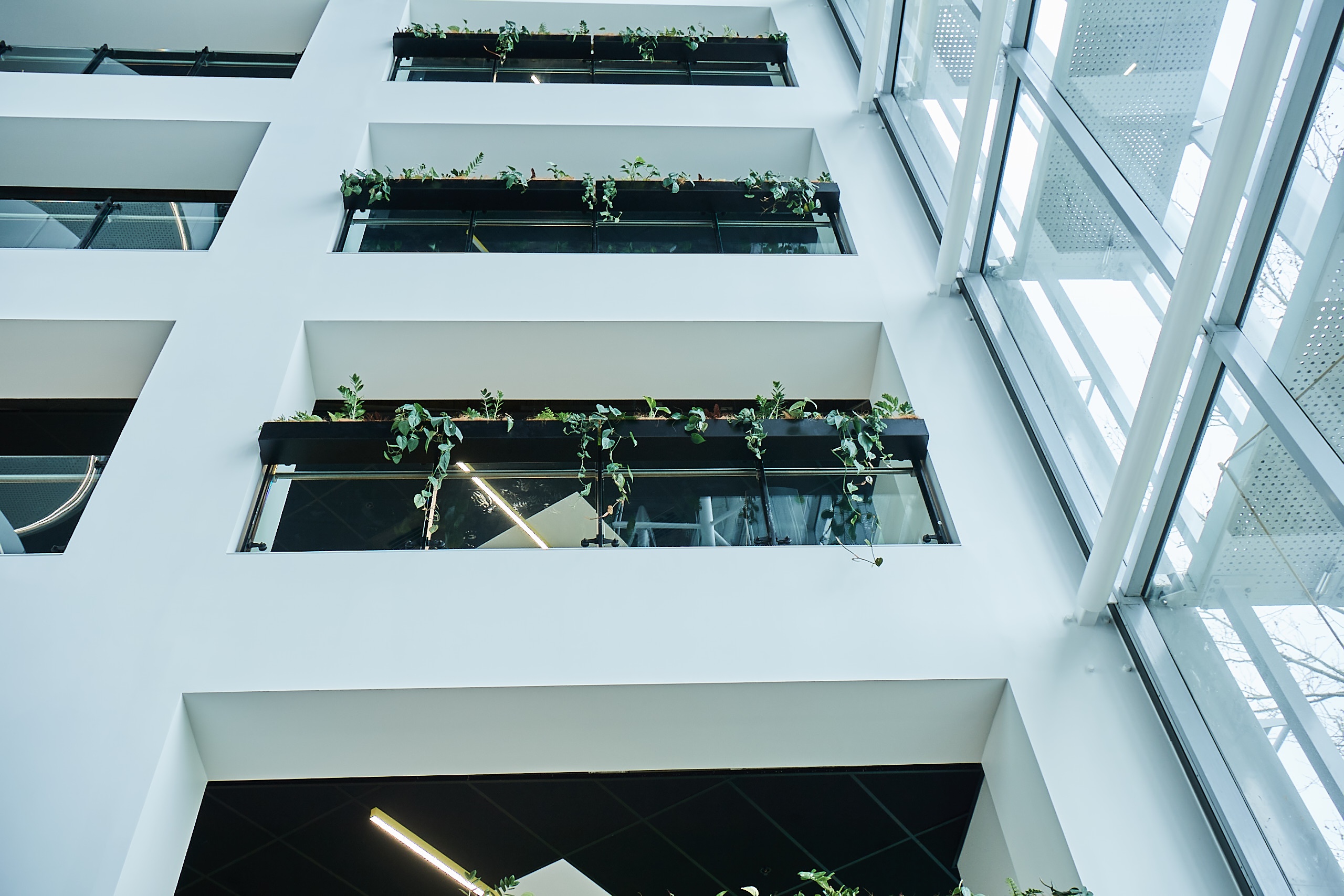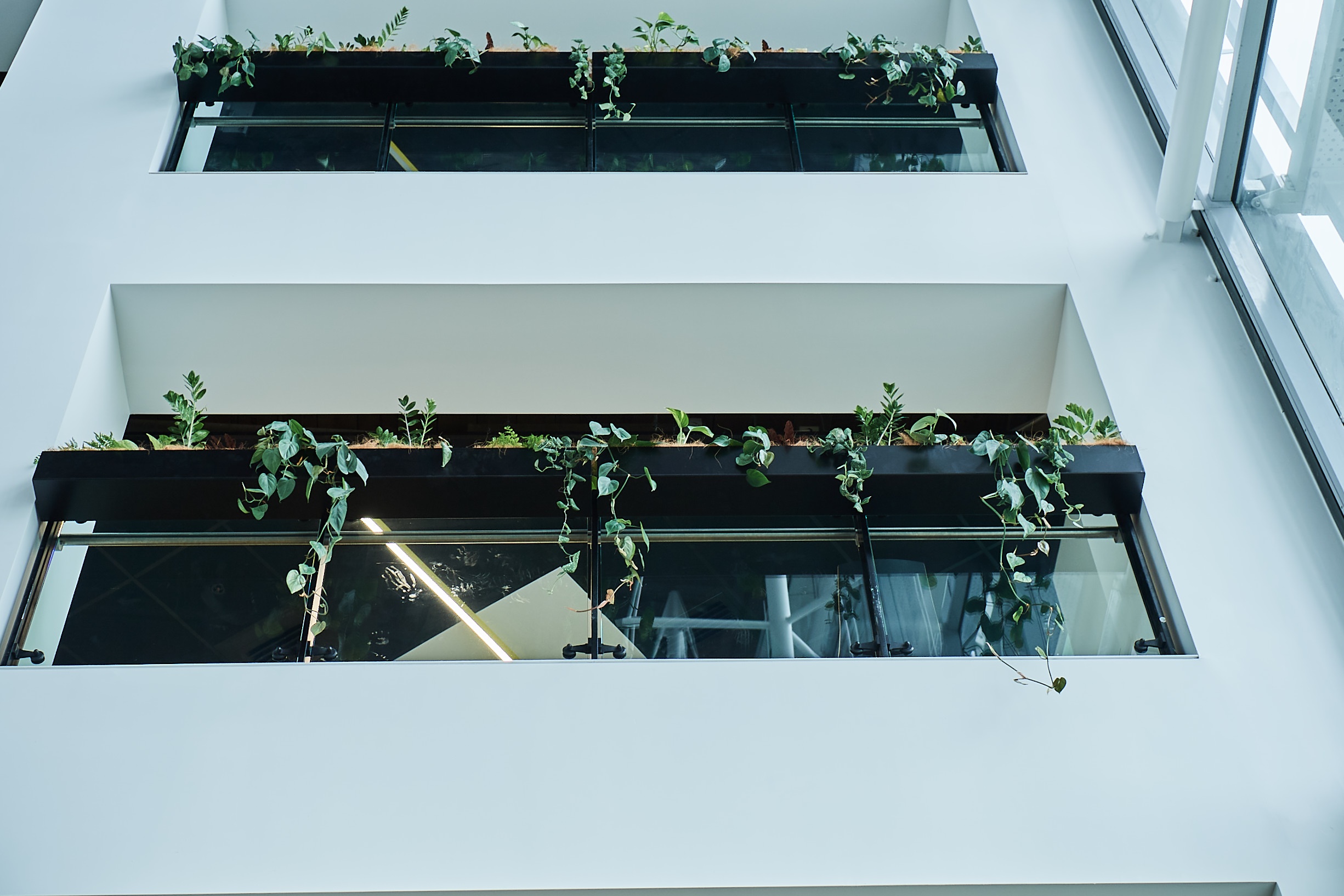 In addition to the hanging troughs, we filled the atrium with custom-made extra-large StrataTM planters holding super-sized palms to fit with the atrium's scale and create an urban jungle feel. The abundant light means the plants here will flourish and create a fitting welcome to this state-of-the-art workplace.