Did you know that plants have amazing acoustic properties? Research has shown that indoor plants are effective in absorbing sound at higher frequencies (roughly 2000Hz +) which are more annoying than lower-frequency sounds, especially in spaces with a lot of hard surfaces.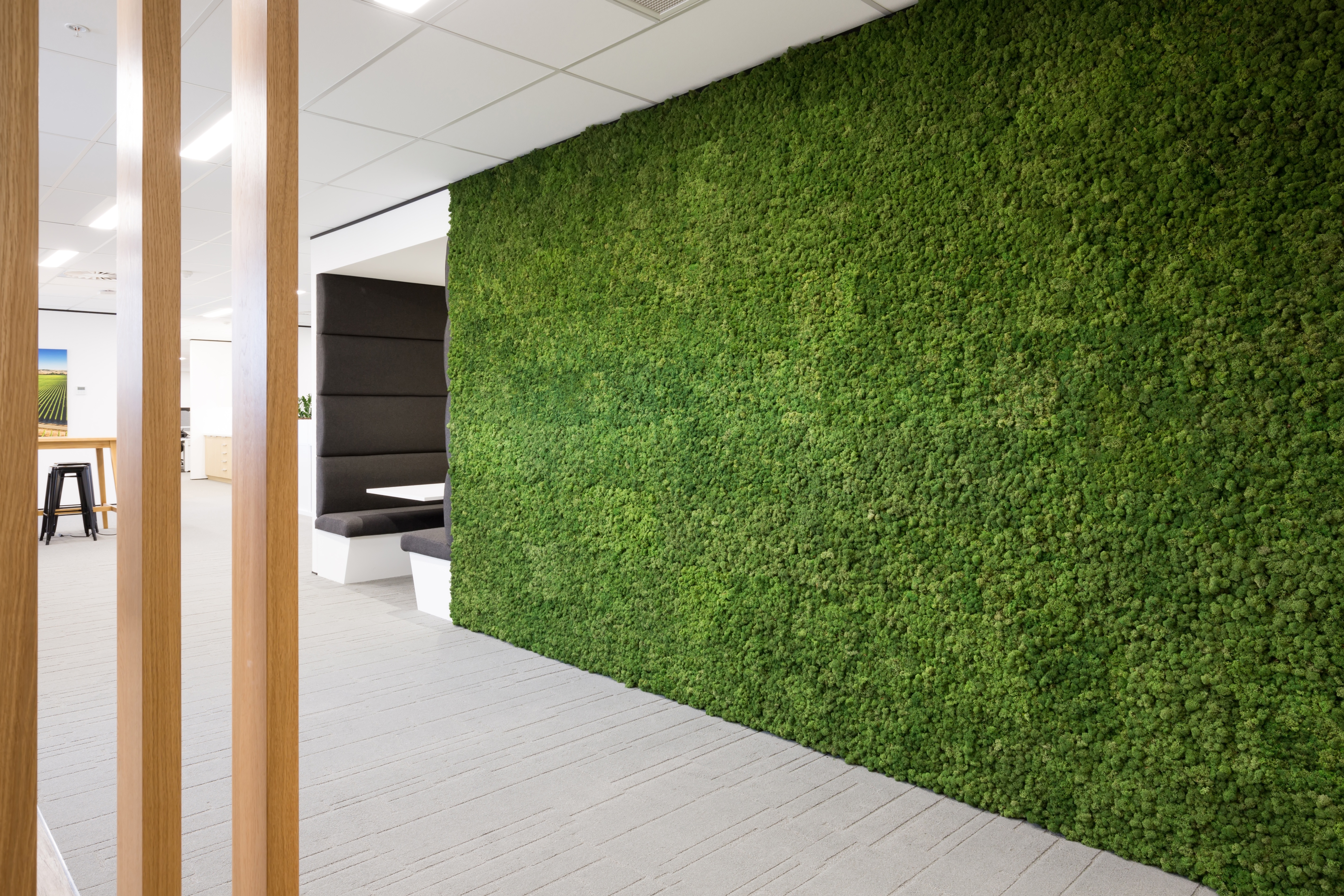 Image: Outside In's MossWall™ provided an acoustic solution for Constellation Brands new office space.
To this end (and to satisfy our curiosity) we decided to test our very spongey MossWall™ for sound absorption at Auckland University's Acoustic Testing Centre. This is the first time any moss wall product has been tested in New Zealand and it was found to have a Noise Reduction Co-efficient (NRC) or 0.35 (roughly equivalent to 35%) which is on par to many of the acoustic wall-coverings on the market for commercial interiors. At higher frequencies the moss performs particularly well with an NRC range of 0.55 to 0.65.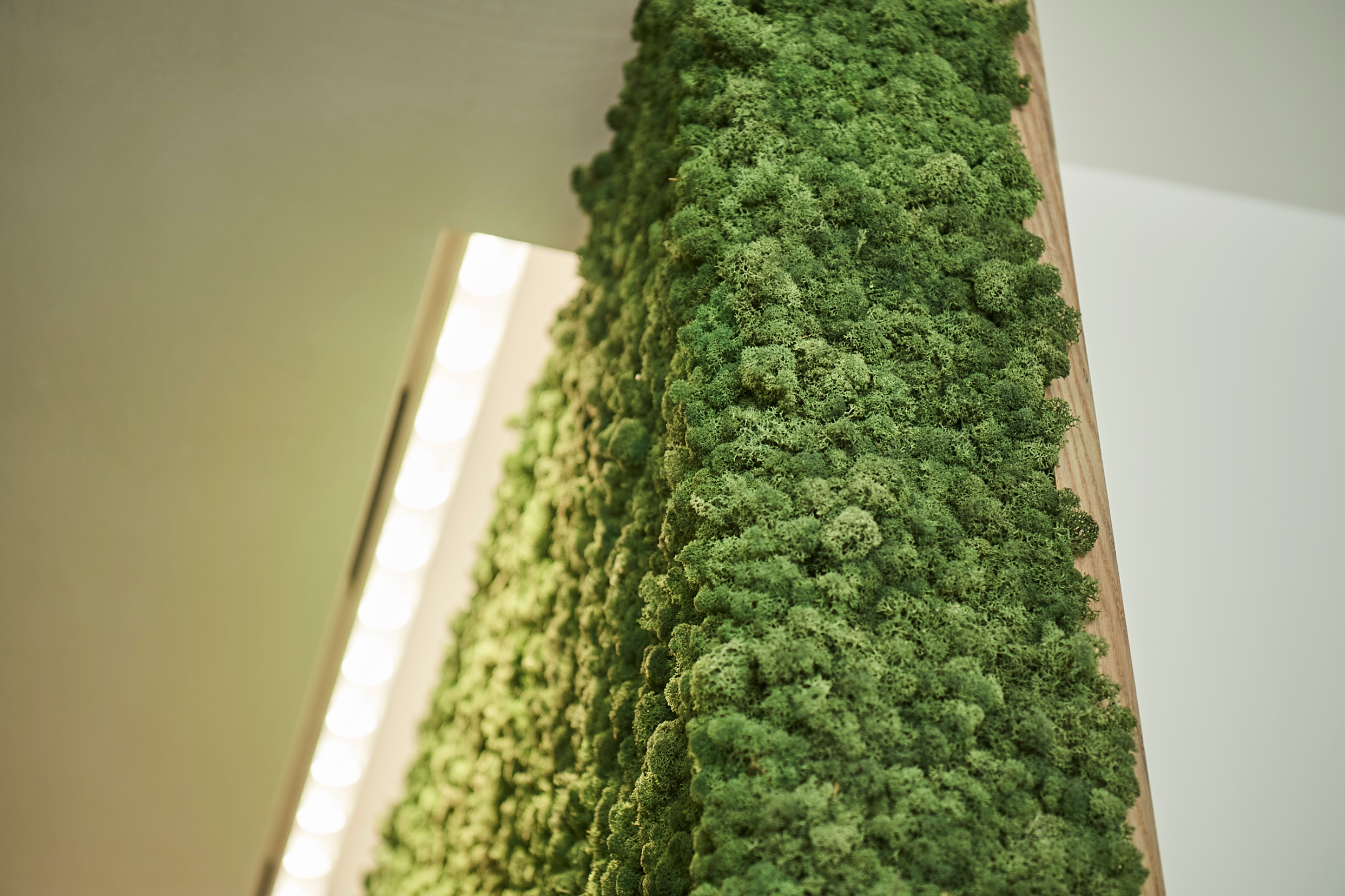 Image: MossWall™ can even mold and wrap around corners, or be shaped into logo's or designs.
A thousand years ago, in Japan, the Zen Buddhist monks of Japan cultivated moss on stones and walls, to create the sensation of harmony with nature, to facilitate meditation. Contemplating landscapes was a path to enlightenment, a break from constant mental chatter, a quiet escape from busy practical concerns.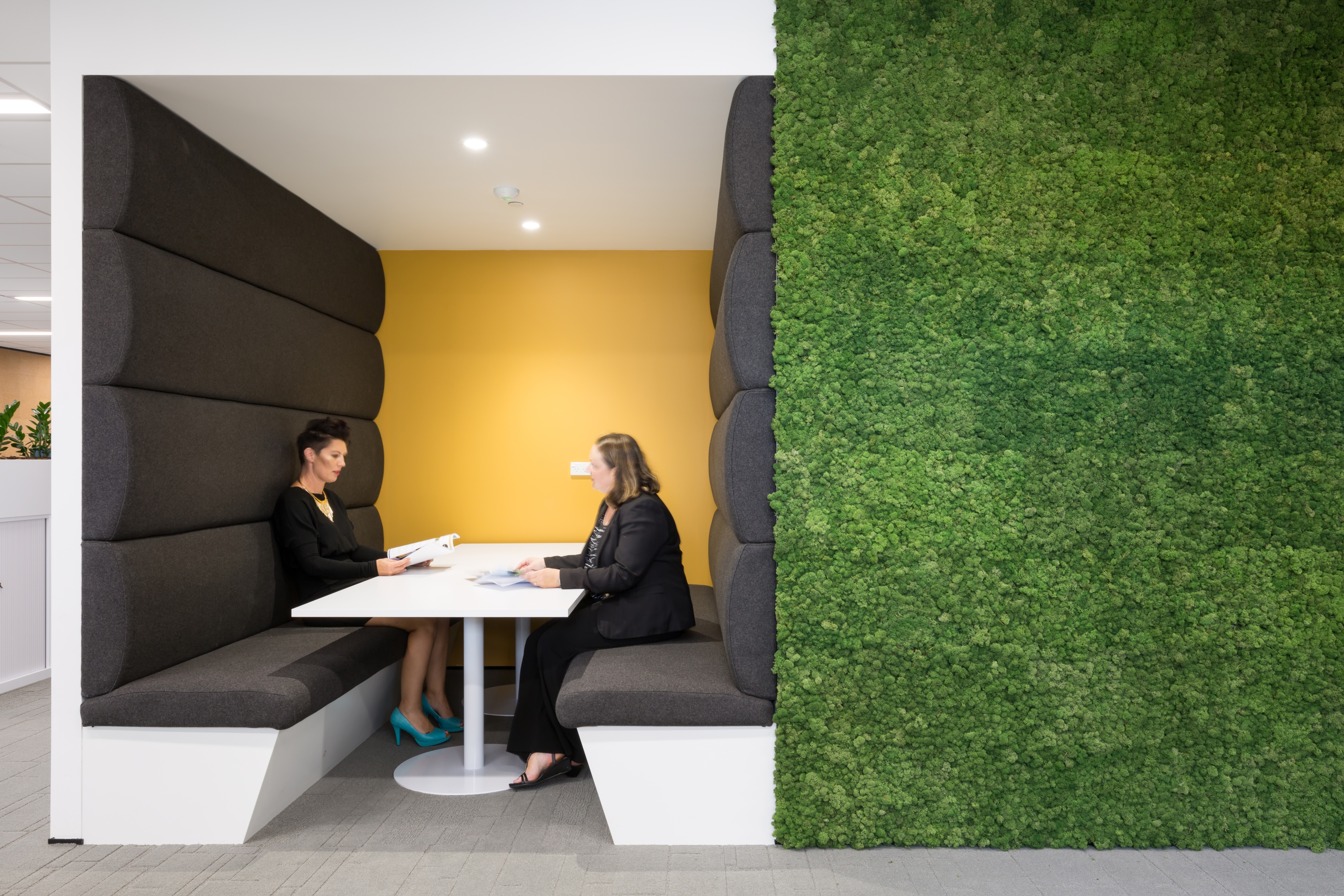 Image: Constellations Brands MossWall™ by Outside In provides a unique feature for client meetings.
In our modern urban environment where noise, pollution and artificial surfaces intrude upon us each & every day, the restorative & recuperative benefits of natural moss and greenery is fast becoming a necessity in the 21st century & less of an economic luxury.
Case Study: Goodman Property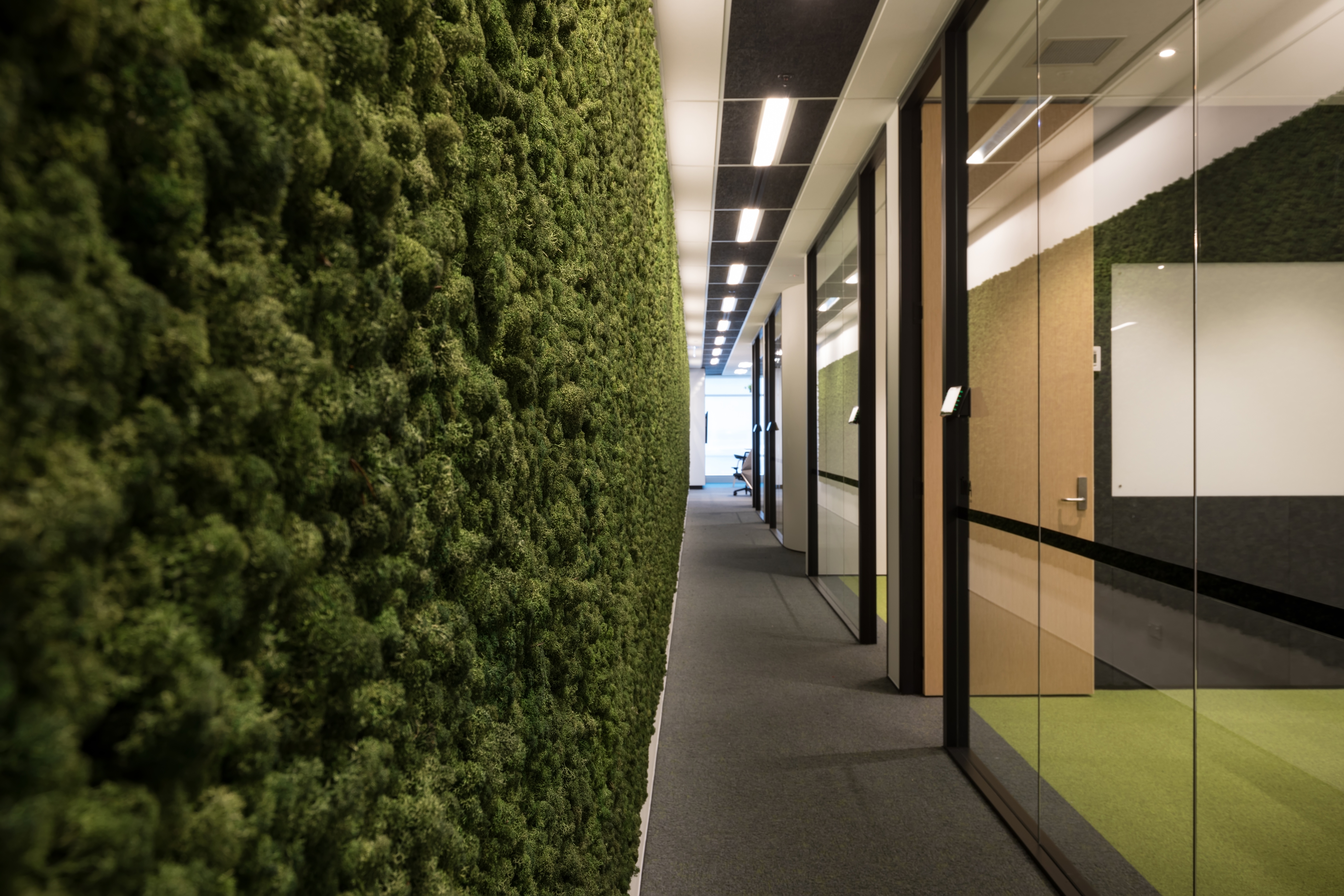 Image: 20 metres of soft, luscious moss in New Zealand's largest ever MossWall™
Goodman Property enlisted Outside In to install New Zealand's largest MossWall™, a huge 20 metre expanse of moss which runs the length of their office hallway. The moss acts not only as an eye-catching aesthetic feature and talking point, it also has amazing acoustic properties and absorbs and reduces extraneous noise in this busy office. The wall is a beautiful soft feature, a living art installation that filters and freshens the air.
Find out more about specifying these into your next project: contact@outsidein.net.nz