Outdoor patios are the perfect way to soak in the sun and relax, sheltered from the elements in comfort and style. Add some lush greenery to draw nature in and you've got the ideal setting to enjoy a long lunch and sip a glass of champagne.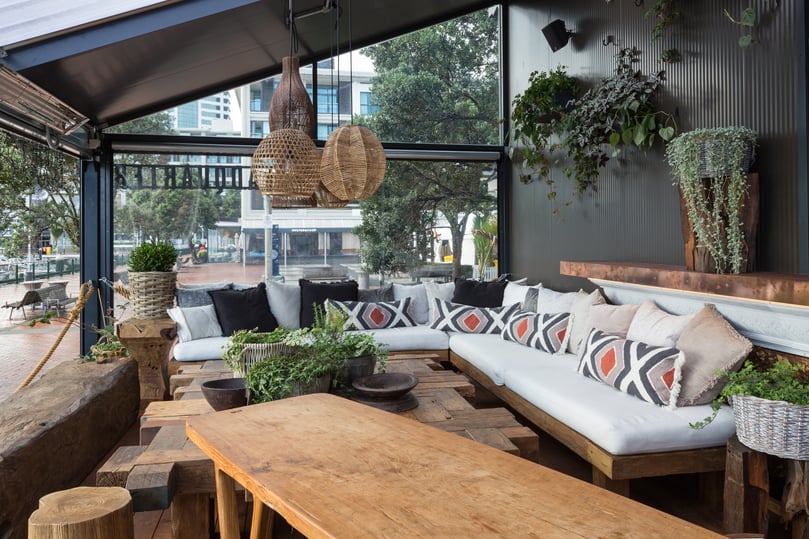 That was Outside In's brief for the plantscaping of the patio space at HeadQuarters, a pop-up eatery in the Viaduct. Owner and restaurateur, Leo Molloy wanted the area to feel intimate and cosy but without being perfect. He describes the design aesthetic as 'wabi-sabi', a Japanese term which translates as: the art of finding beauty in imperfection. Hence the rustic, oversized teak furniture dressed up with soft furnishings, natural textures and recycled artefacts.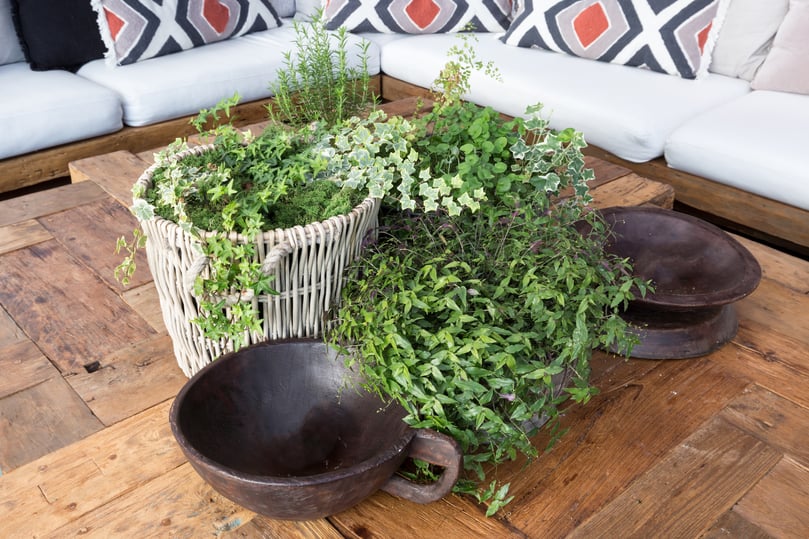 Enhancing the rustic vibe, the greenery spills from every nook and cranny. Bespoke pots and baskets were sourced, including old crates and galvanised metal planters, hinting at what you might find in an old potting shed. An eclectic mix of sun-loving patio plants were used lavishly, including Wandering Bougainvillea, English Ivy, Cyclamens and Dichondra as well as edibles such as Rosemary and Lavender.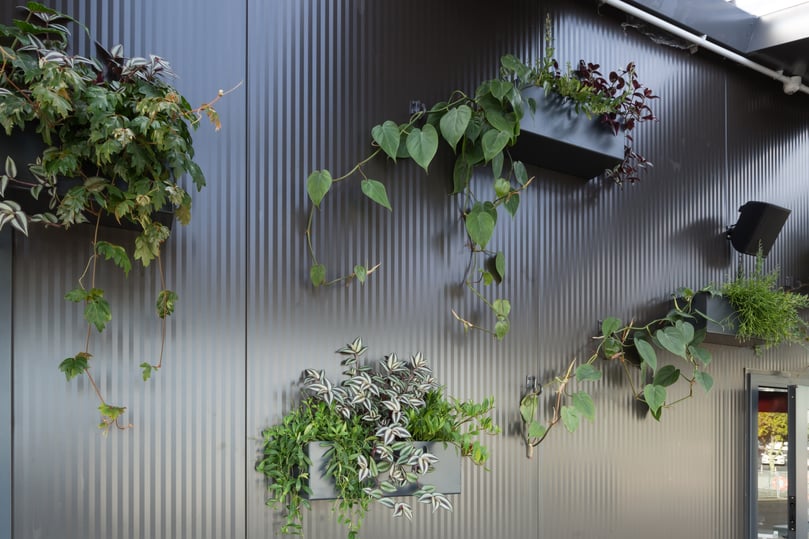 Steel troughs were mounted to the corrugated iron wall and filled with an assortment of draping greenery to create vertical layers and soften the exterior cladding. Clusters of floor-standing and table-top planters pull the outside in and provide a fresh, vibrant contrast to the timber furniture and hanging baskets. And Leo Molloy couldn't be happier with the result - a cosy setting for customers to sit and soak in the views and sunshine.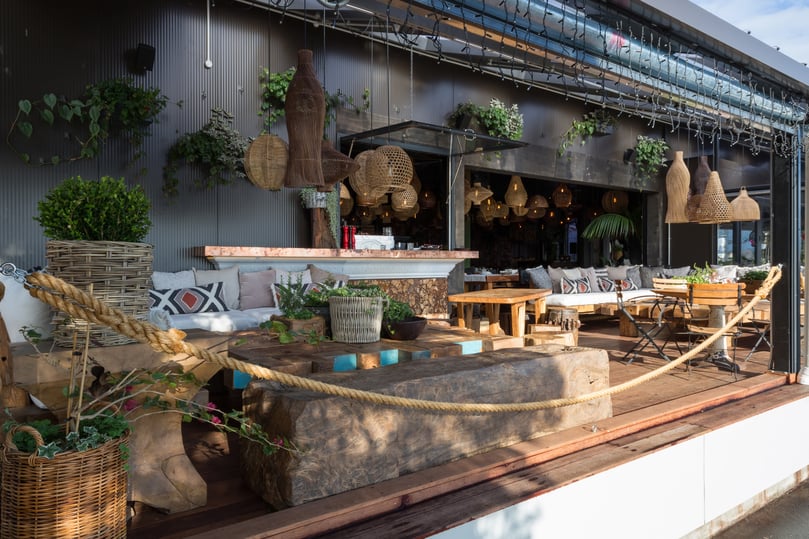 Choosing the right hire plants for the available lighting, use of space (including foot traffic and desired atmosphere), sound absorption and aesthetic appeal can require an expert. We've put together a handy, free checklist of the Top 10 Considerations for Choosing a Plant Hire Company to help ensure that you get the best solution for your planscaping project.