New Zealand has long marketed itself internationally as "100 percent pure" and tourists flock here after seeing stunning images of lakes, mountains, beaches and native bush.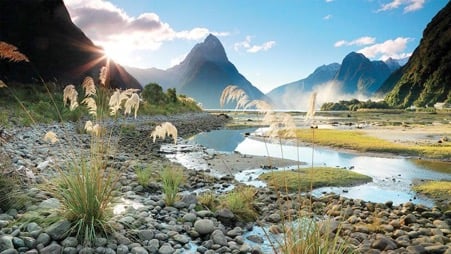 New Zealand's clean, green beauty is well-marketed internationally. Photo cred: www.hotelmagazine.co.nz
But is this clean, green image accurate? Or, has our environment changed because of the increasing pressure of intensive land use that comes with a growing population?
The Environment Aotearoa 2015 report* - jointly released by Statistics New Zealand and Ministry for the Environment, found that the amount of carbon dioxide in our atmosphere has increased; diversity and conservation status of some native species have declined; water quality in rivers that run through intensively-used land has worsened; and more than three quarters of soils under dairy farming are now badly affected by compaction.
The report also noted that New Zealand had one of the worst rates of species extinction in the world and our per capita greenhouse gas emissions were the fifth highest in the OECD and rising, while emissions in most other countries were on the decline.
With the government planning to double agricultural exports by 2025, placing even more pressure on our precarious environment, the outlook for our clean, green reputation doesn't look promising.
Here at Outside In, we love nature and the idea that our beautiful country may not be so beautiful for future generations is a hard one to come to terms with. So, what can we do about the problem?
There are some exciting examples from around the world where positive change is happening. One such example is Singapore, who have a requirement that every new building have at least one green wall and a green roof. The government has used new development to create a positive environmental impact and they even subsidise half of the cost of green infrastructure.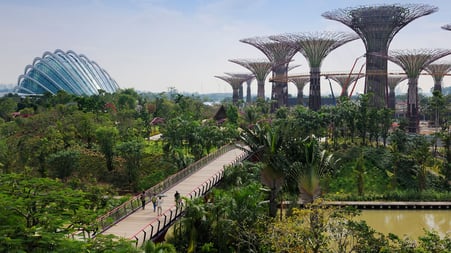 Singapore: Gardens by the Bay, photo credit www.gardensbythebay.com.sg
In Italy, a new building, the Bosco Verticale (Vertical Forest), has 20,000 trees and plants built into it which will convert approximately 44,000 pounds of carbon dioxide into oxygen each year. With more than 90 species, the buildings' biodiversity is expected to attract new bird and insect species to the city. It is also used to moderate temperatures in the building in the winter and summer, by shading the interiors from the sun and blocking harsh winds. The vegetation protects the interior spaces from noise pollution and dust from street-level traffic.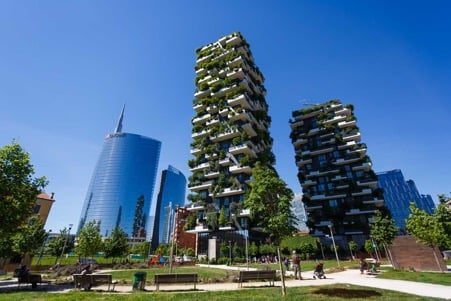 Italy: The Bosco Verticale in Milan, photo credit www.flawlessmilano.com
Examples like this can give us hope that there can be a better outcome for New Zealand. But we need architects and designers to lead this change. Imagine what a difference it would make if each new building we designed, created more green space than its footprint? We are in fact mathematically advantaged to having more planted area with each building that gets built! What would that mean for a city like Auckland?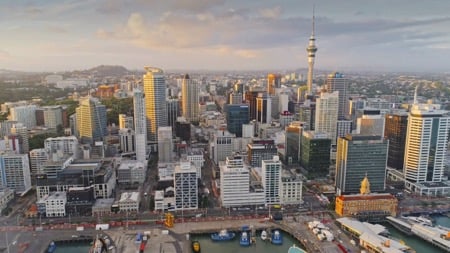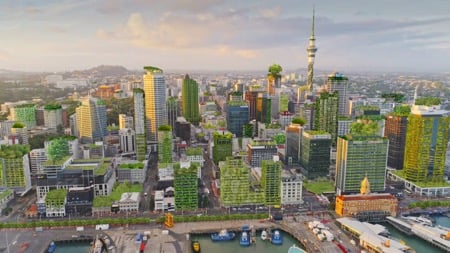 Before and after…our vision for a greener Auckland city
It's exciting to think that we can have a part to play in how we design the future for New Zealand. In the words of Sir David Attenborough, "The choice is up to us".
Get in touch with us to discuss how we can make your dreams for a greener, healthier New Zealand a reality...