Introducing the Plant Orbit
New product and 2018 Best Award Finalist
We're happy to introduce you to our newest product, the Plant Orbit. Born out of a desire to integrate greenery seamlessly into interiors and encourage the human-nature interaction, the Plant Orbit combines the best of nature with clever design.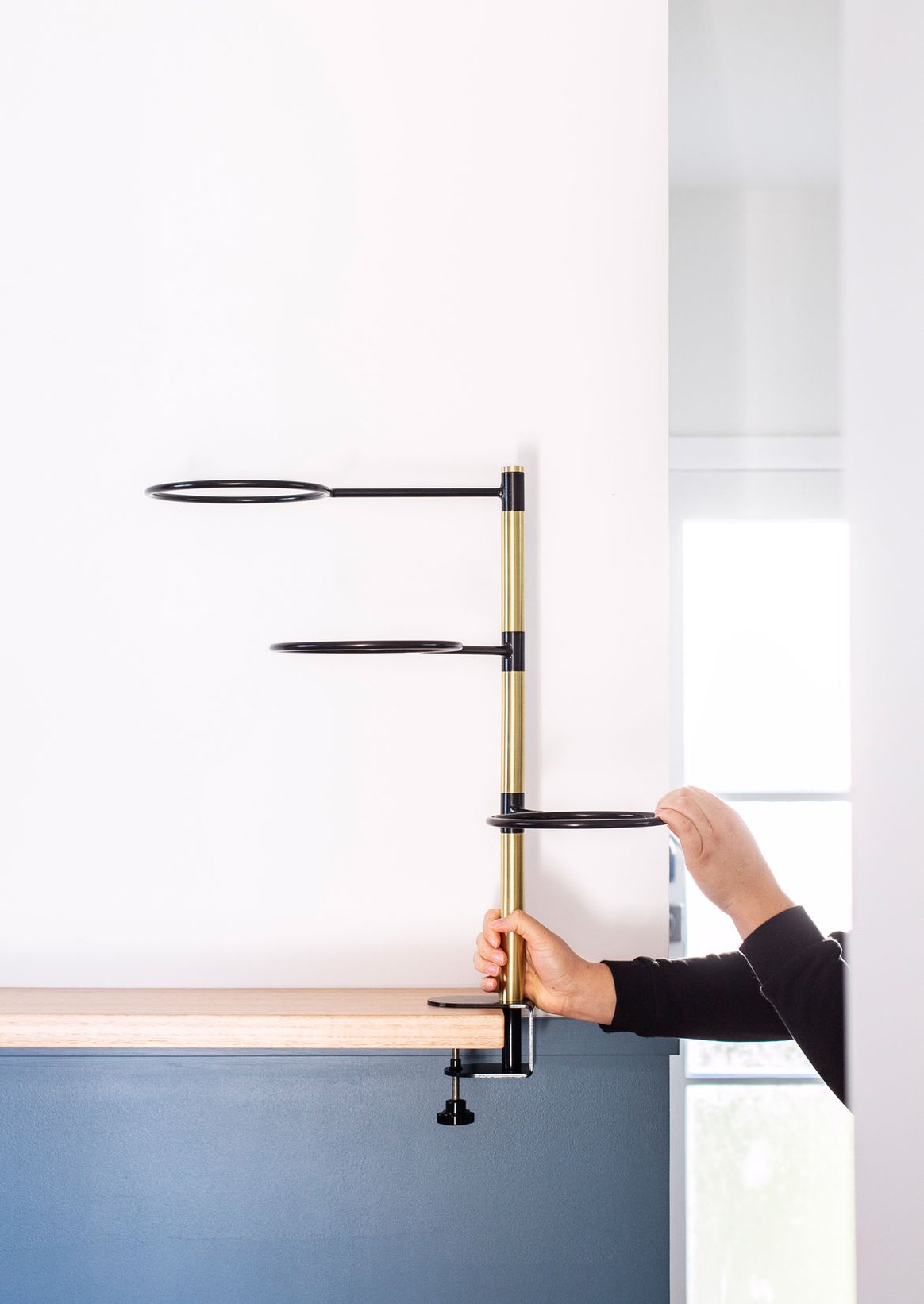 The Plant Orbit is a unique plant stand that can be clamped onto a desk or table and hold up to three healthy lush plants. The three plant rings can swivel in all directions, providing full flexibility in their placement. The plants can be perfectly positioned to provide privacy between desks, to sit comfortably alongside other desk objects, to display greenery in the most aesthetically pleasing arrangement and to maximise desk space.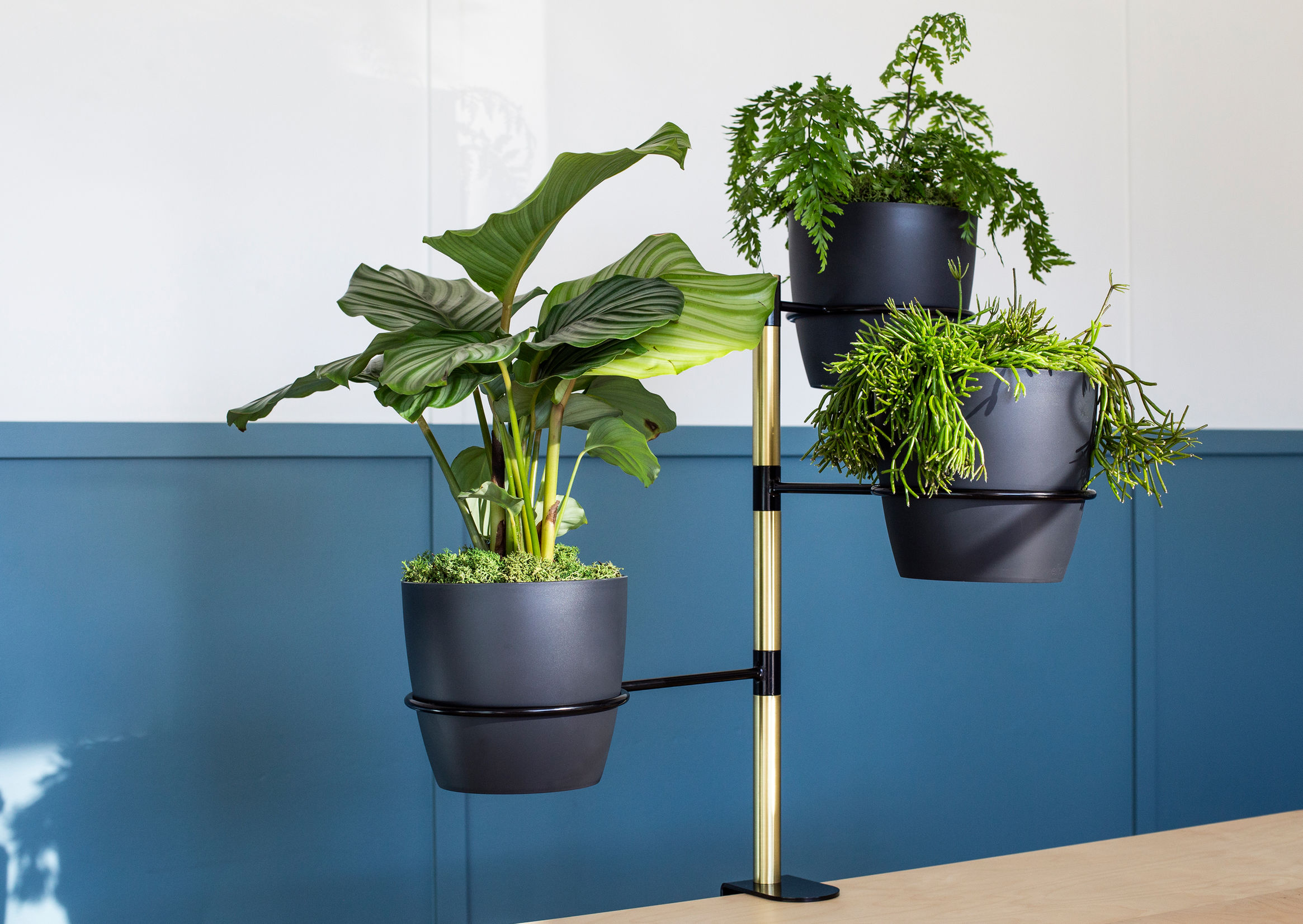 The size of the Plant Orbit has been designed at just the right height to create a visual screen between two sitting desks. The plant rings are sized to fit an 18cm plant pot which is a standard off-the-shelf plant and pot size. It is designed and manufactured to order in small batches, here in New Zealand. The Plant Orbit is fabricated from powder-coated steel with brass features. The clamp can be simply finger tightened to create a solid grip on any standard desk or table. The plant arms rotate and can be easily moved around to change the plant positions.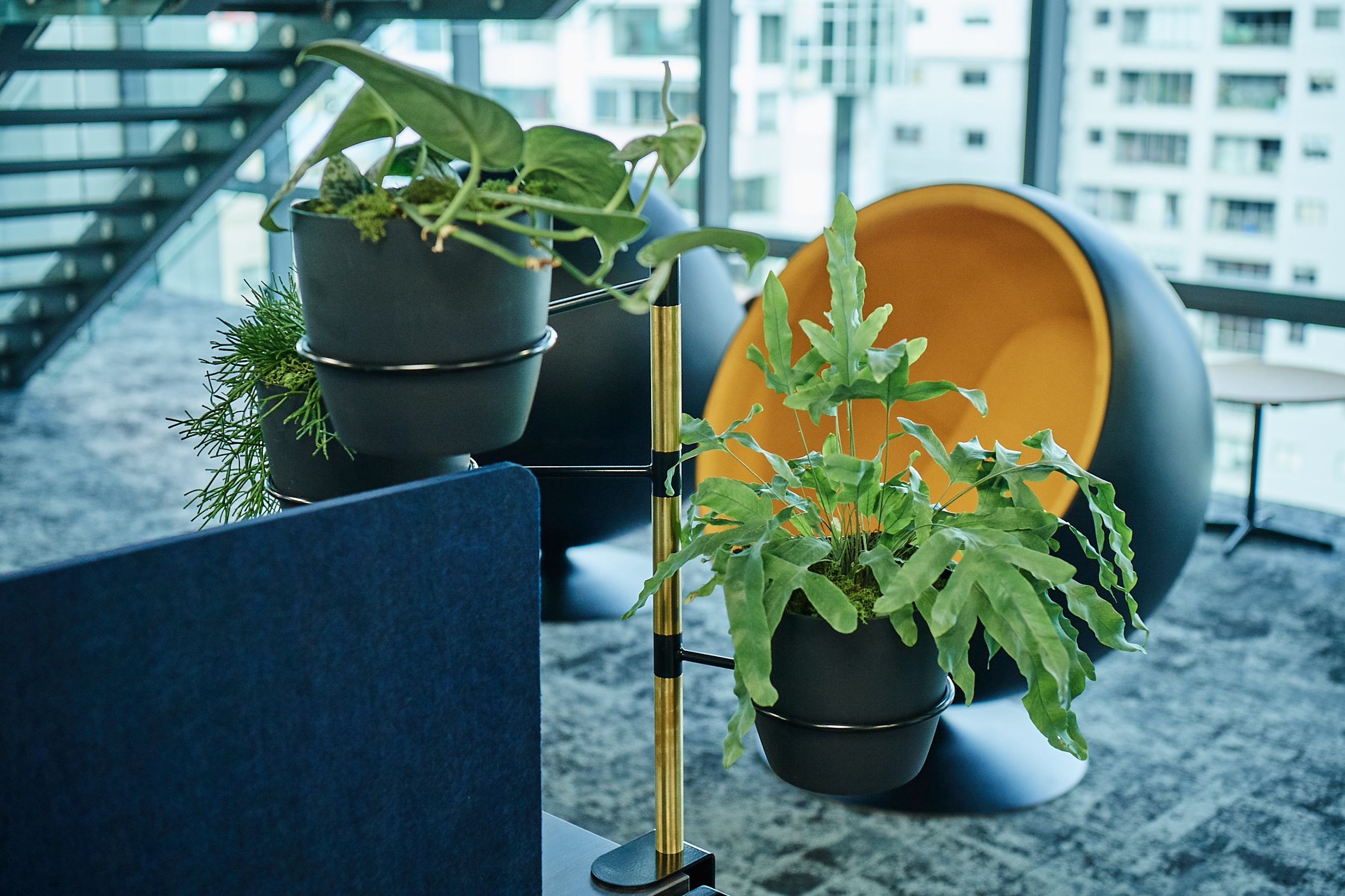 The end product is robust, yet delicate in form, moveable and adaptable, customisable, space saving and the perfect way to receive the full benefits of bringing greenery indoors.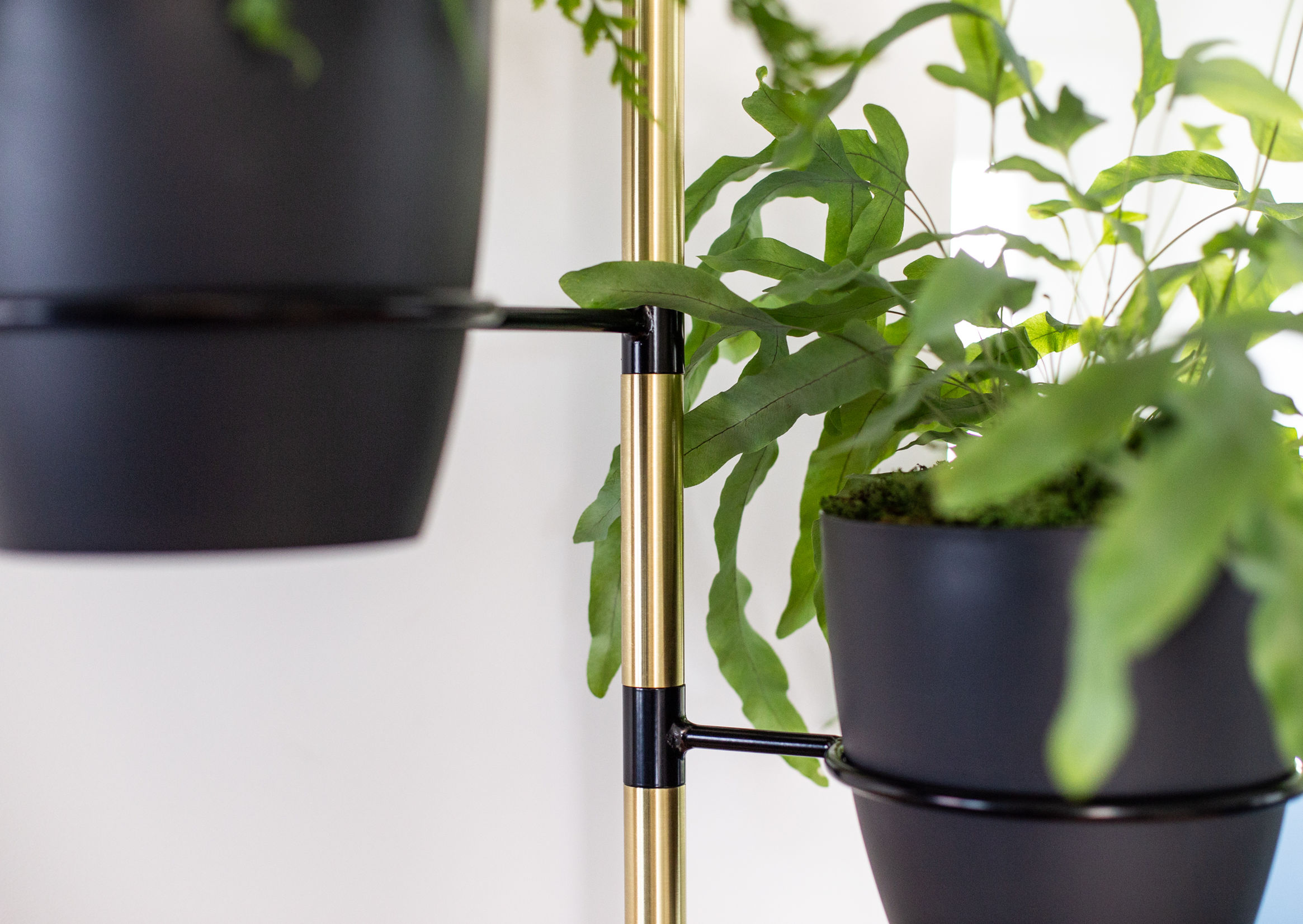 For more information or to specify this new product please contact us.
> Read next article New Zealand: Pure or Polluted on how we can repopulate our cities with nature...