Rawhiti Estate Lifestyle Village | Remuera, Auckland
Right now we're all about one of the latest trends in architecture – integrated planting: designing objects, facades, furniture and materials to incorporate plants and greenery.
Integrated planting considers not just the aesthetics of a plants in a space but the interaction between nature and people – how we can experience, connect and benefit from plants.
A stellar example of this is Rawhiti Estate, a new premium boutique retirement village in Auckland's suburb of Remuera. Outside In were initially engaged to install big, costly living walls in the buildings expansive atrium but after viewing the space we realised that for a similar outlay, we could create a three-dimensional wintergarden – one that would create a true garden experience for residents to relax and interact in.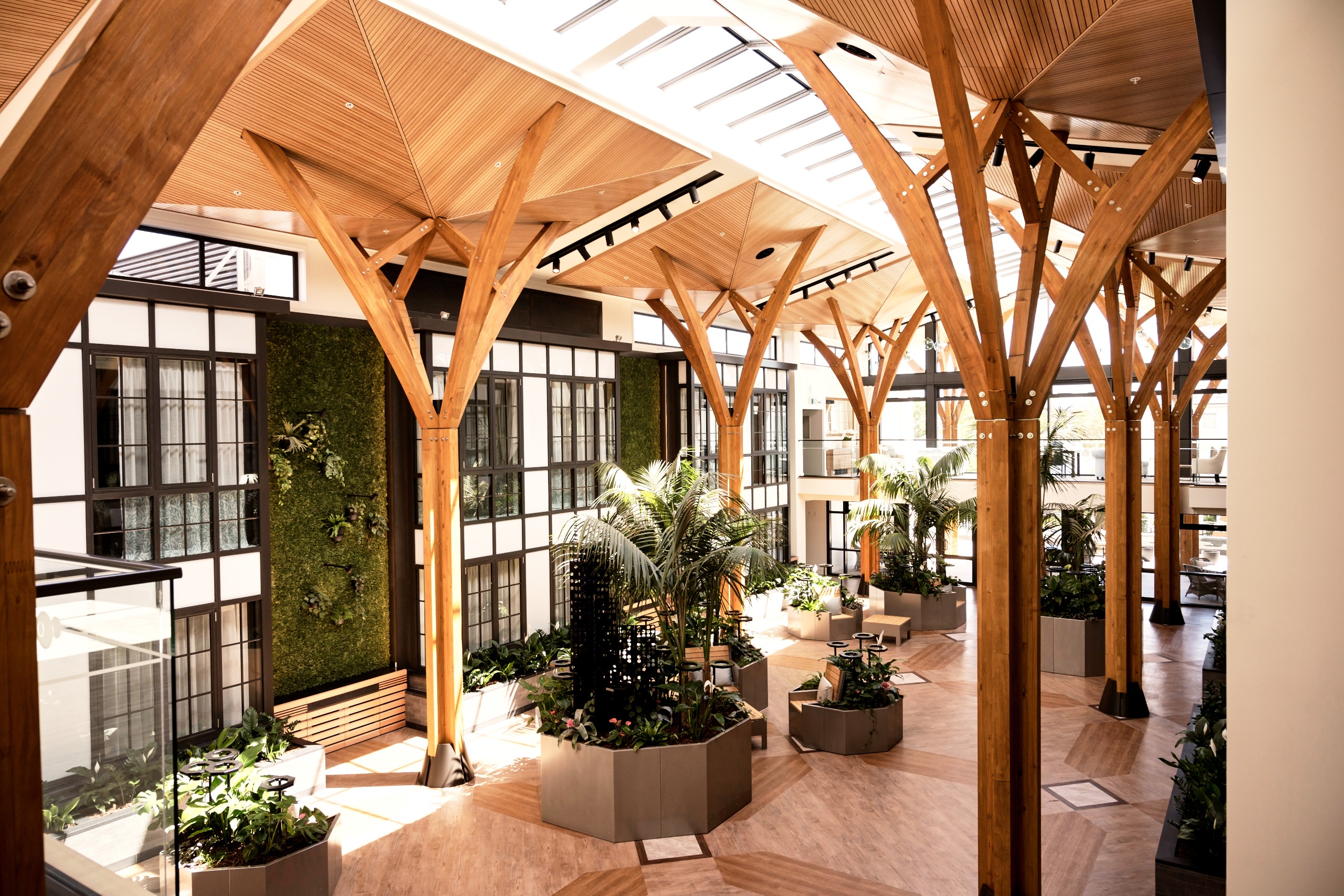 The inspiration for the space came from a traditional wintergarden – a conservatory devoted to the cultivation of winter-blooming plants. With residents in mind, we wanted the garden to seasonally change, emulating nature. For those who are unable to physically experience the garden, apartment rooms face out and overlook the garden, providing all the benefits of greenery from the comfort of home.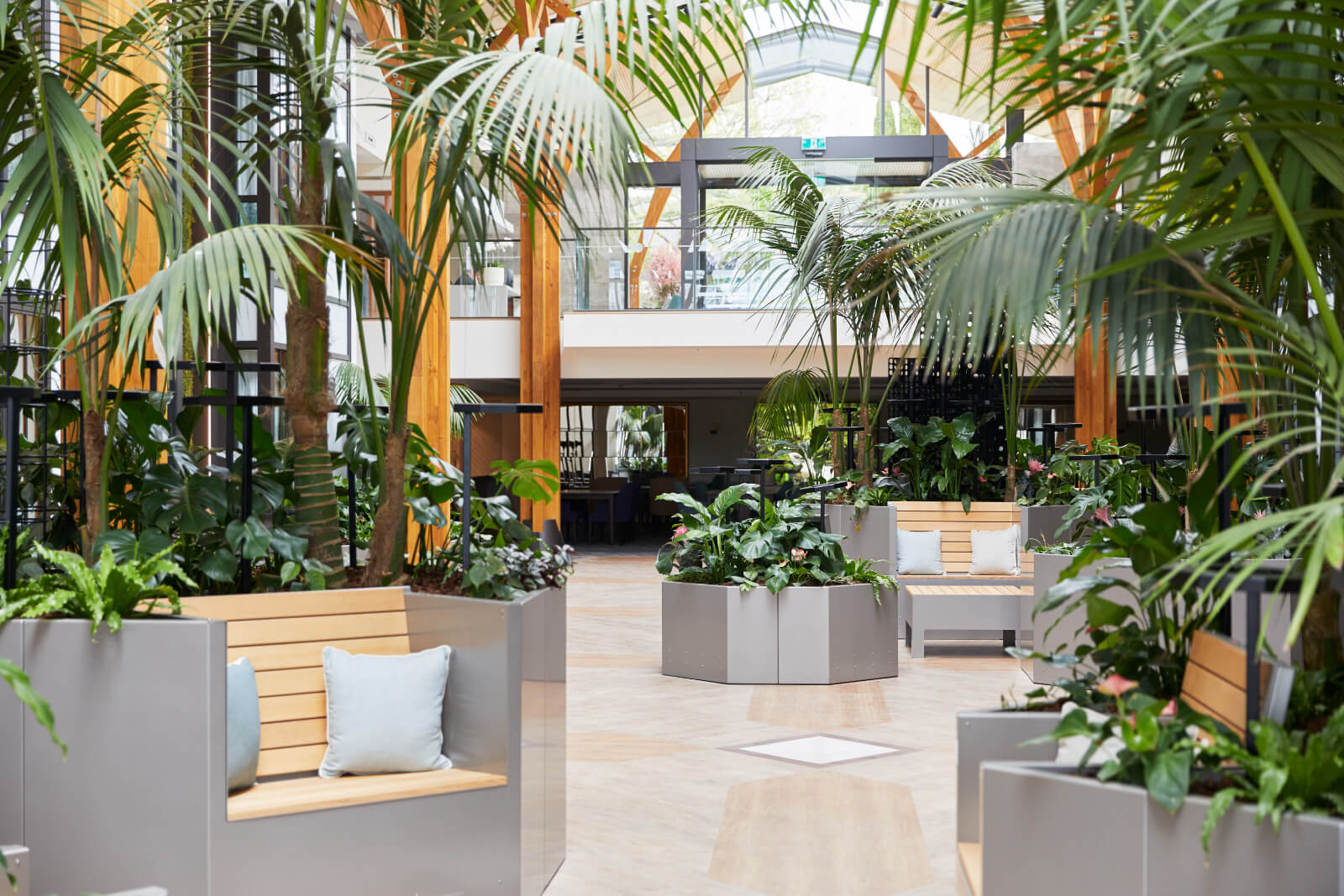 To build the garden, Outside In needed to overcome several constraints including that the garden beds needed to be moveable so that the atrium could be cleared and used for events. To overcome this we custom-designed and manufactured planter beds which appear to be fixed, but are actually on wheels. To create further interaction and make the garden a destination for residents, we designed in-built seating to the planters, ensuring they were ergonomically designed for ease of sitting and standing. Matching coffee tables were also designed to create cosy sitting areas for relaxing with friends and family.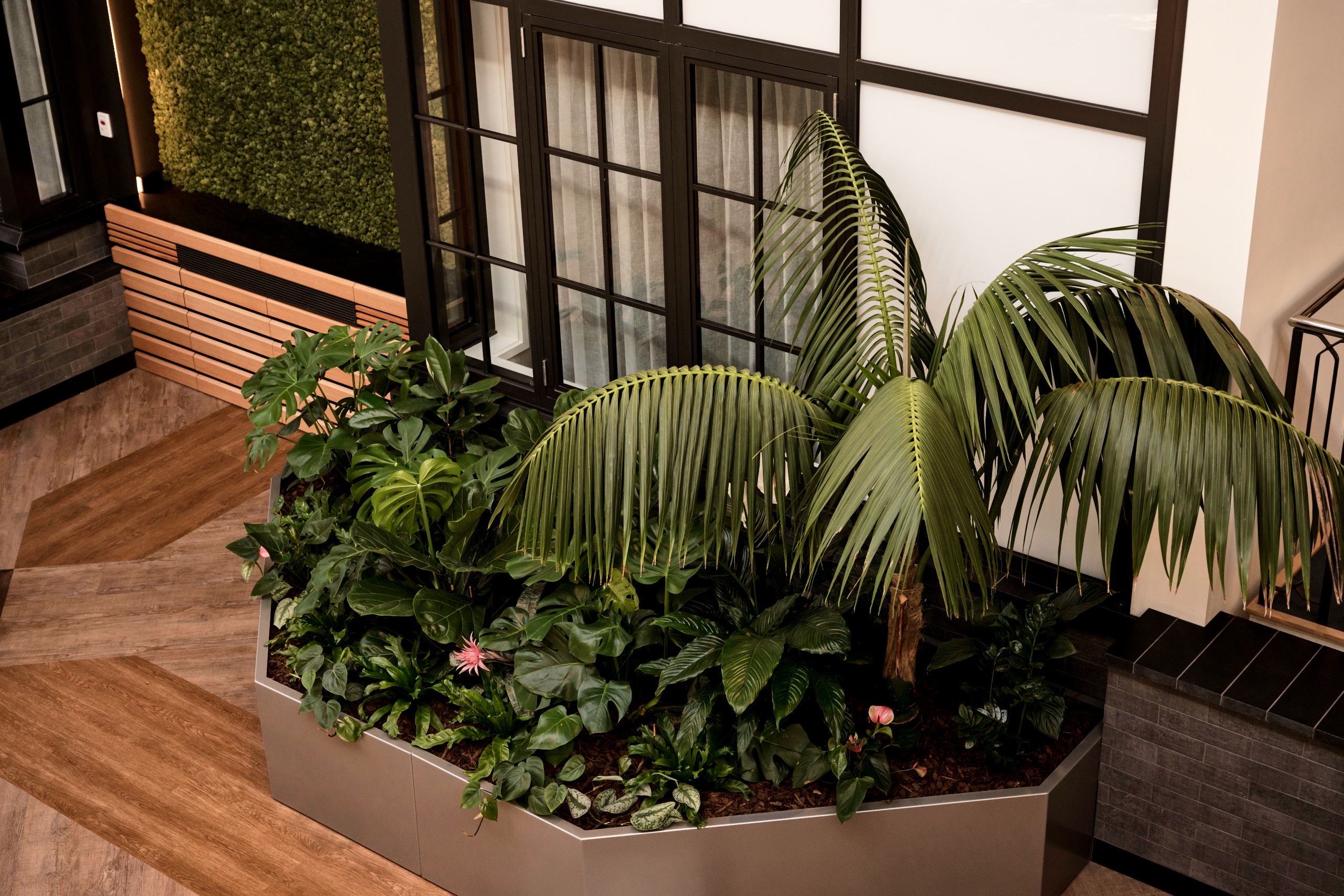 Another restraint was that the natural light levels were too low to sustain the flowering plants we wanted to use. We designed our own telescopic lights that sit in the planter beds to provide a boost for these light-loving plants. The light poles can be cleverly adjusted in height to accommodate the growing plants.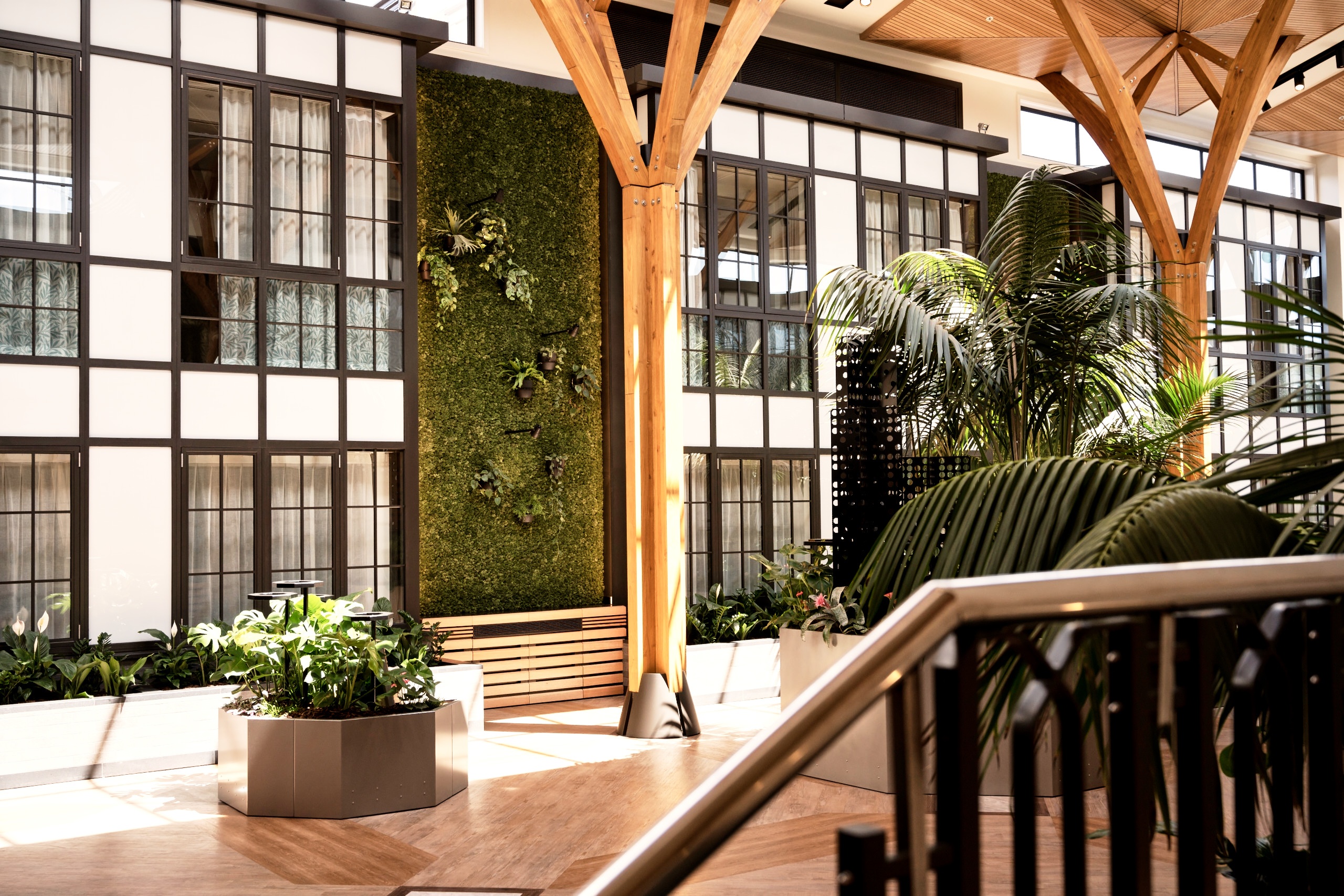 A further feature of the wintergarden are the four huge moss and plant walls which grace the sides of the atrium, providing a stunning back drop. Plant rings hold a variation of hanging and textural plants and wall mounted lights keep them healthy and happy.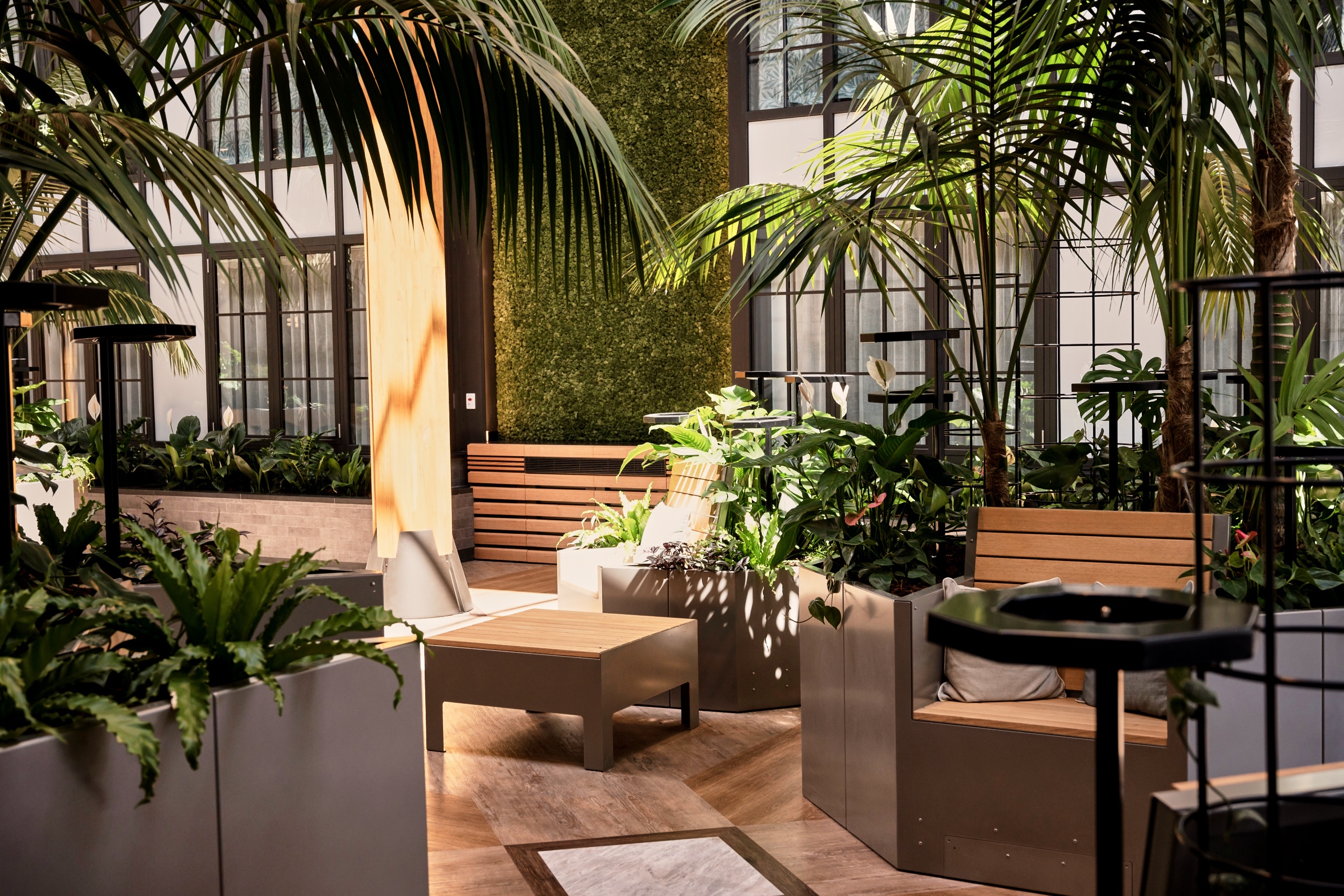 The result is an impressive green-filled space where the interaction between plants and people is encouraged, supported and celebrated and the benefits of integrating plants into design are clear to see.